3 Things Buyers Can Do to Compete in a Sellers Market
National Association of REALTORS® Chief Economist Lawrence Yun has predicted that this is one of the best winter sales years ever. Understand what you can do as a buyer to make sure your offers are competitive in this market. 3 Things Buyers Can Do to Compete in a Sellers Market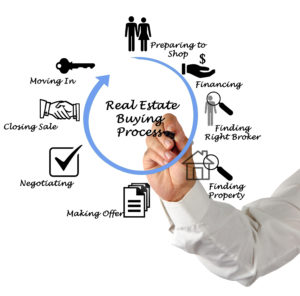 Proceed Past a Pre-Approval Letter
A pre-approval letter from a lender is merely a preliminary measure –and sellers and their agents know that. Proceed as you can in the underwriting process with the lender of your choice to reveal sellers you're serious and have the greatest possible prospect of closing on the home in a timely way.
Know Your Priorities and Stay Focused
Paint color, poor carpet, and obsolete fixtures can be changed. The floor plan, how busy the street is, and what the area is like can not. Be ready to make compromises for a home that fulfills your key priorities.
Cater to the Sellers
Read between the lines or have your agent follow up about the preferences of the vendors. Don't ask for things they have excluded from the sale, find out if they want to leave things that are difficult to move, offer to pay a rush fee for the appraisal, or expand the option of a leaseback arrangement to give them time to proceed. If you are financially able, offering to make up the gap between a low evaluation and your offer (your REALTOR® will know which kind to use) will give the vendors peace of mind that the sale will undergo.