Looking for some ways to increase the value of your home? Whether you are thinking about listing your home for sale, or you're interested in putting a fresh face on your home you proudly own, consider these ways to increase your home's value:
1) Repaint your front door. A fresh coat of paint can add personality, hide scuffs and dirt, and give your home an entirely NEW curb appeal. This weekend project is inexpensive and a great way to increase your home's value!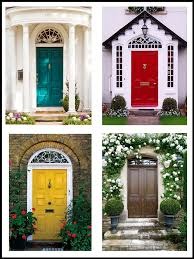 2) Spread some fresh mulch in your front yard. It's an inexpensive and high-impact way to improve the look of your landscaping. Cover up the gray, weathered mulch covering your shrubs now – it will do wonders.
3) Paint your kitchen cabinets. Are your cabinets needing a fresh stain or paint? This can do wonders for the overall color of your home – painting old cabinets a light cream color can have a brightening affect on your whole house.

4) Update (or paint) your hardware in bathrooms, kitchens, on door handles, light fixtures… think dark on white, modern paired with rustic.
5) Add crown molding… this gives a home a warmth and some character. Consider crown molding in your living room – the difference it makes can be shocking.
6) Turn any room into a bedroom by adding a closet. If you have an opportunity to create a true "closet" in an office or spare room, DO IT because adding a closet to a room means adding a bedroom to the total bedroom count of a home. This expands your reach on search engines and can draw in an entirely new group of buyers.
7) Add visible storage. Floating shelves in the kitchen, bathrooms, laundry rooms can be a simple weekend project that turns out to be "so worth it" and not just for re-sale purposes. Chances are, you have something on the floor in your laundry room which could be hung up.
8) Swap out your outdated light fixtures with fresh new ones adding personality and color to any room!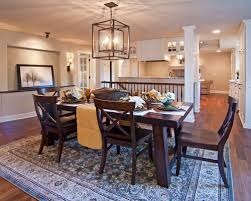 9) Go for neutral paint colors if you are planning on re-painting -light, airy colors that go with anything. Avoid anything evoking one certain season (rich reds of winter, dark browns of autumn) and remember to paint your trim something complimentary.
10) Update window frames. Consider adding crown molding to the tops of your window frames; this has a HUGE visual impact and costs less than adding crown molding across your entire ceiling.
11) Add mirrors to your wall decorations, this makes the space feel bigger, plus mirrors are neutral and sure to please anyone's tastes.
12) Rather than removing an older bath tub, consider painting the one you currently have. This less expensive alternative LOOKS like a new bathtub (especially if you update hardware).
Hopefully these ways to increase your home's value proved helpful! Call our Real Estate Team, Preferred Properties of Texas, for more information about listing your home for sale. 254-965-7775