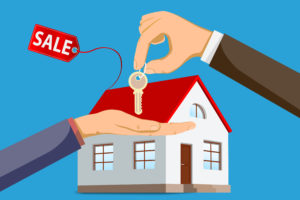 The amount of houses available today is significantly lower compared to high buyer action in the current housing market.
After the demand for houses is greater than what's available on the market, it's a great time for homeowners to sell their residence. Listed below are three ways low inventory can help you win in case you're ready to make a transfer this winter.
With a lot more buyers in the marketplace than homes offered for sale, homebuyers are often entering into bidding wars for the houses they want to buy. This purchaser competition drives home prices up. As a vendor, this can certainly work to your advantage, potentially netting you more for your house once you close the deal.
Greater Return on Your Investment. Increasing prices mean houses are also gaining worth, which drives an increase in the equity you have in your home.
This year-over-year growth in equity gives you the capacity to put that money toward a down payment on your next home or to maintain it as additional savings.
Better Terms. When we're in a sellers' market like we are now, you are in the driver's seat if you sell your house. You have the capacity to sell on your terms, and buyers are more inclined to work together with you if it means they could eventually move into their dream house.
So, is low housing stock a major thing?
Yes, particularly in the event that you want to sell your house in the perfect moment. The market today gives sellers immense negotiating capability. But, it won't continue forever, particularly as more sellers return to the home market following year. If you're considering selling your house, the very best time to do this is currently .
If you're interested in taking advantage of the current sellers' market, let's connect today to determine your best move in our local market. Contact Preferred Properties of Texas and speak to one of our knowledgeable agents.