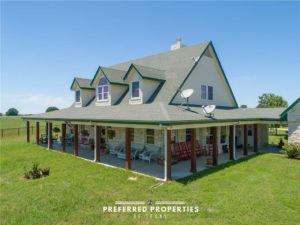 Are you thinking of selling real estate in Stephenville, Texas but not sure how to go about it? That is absolutely fine, because here are some tips that may come in very handy when it comes to selling real estate Stephenville. First and foremost, do all you can to get your properties documentation in order. This includes the mortgage information from the bank, survey, information on your roof, warranty info on appliances, and other things of this nature.  You may want to call a title company that can go ahead a double check your title to make sure that it has not become clouded.  You may also want to get an inspection done and consider getting a appraisal as well.
Of course, it is wise to consult a licensed real estate agent before putting your property on the market or before making any actual purchase of properties in Stephenville Texas. This is simply because buying real estate is a serious matter and should never be undertaken lightly. In addition, when considering all aspects of a real estate in Stephenville, it is important to remember that you can borrow money against the real estate property that you purchase in order to finance the prooperty through a mortgage. It is also smart to have a qualified appraiser asses your real estate for market value and to make suggest improvements, if needed in order to make sure that your real estate is worth as much as possible.
Another option for obtaining financing is to use a mortgage broker who specializes in real estate in Stephenville. Finding a mortgage broker is not difficult because there are now several of these brokers in Stephenville, Texas. The process of obtaining a mortgage loan is made easier by the fact that most brokerages now require no money upfront deposit before offering any loans. As long as the buyer has sufficient income, a person can use a mortgage broker to help obtain a loan. The process of selling a real estate transaction in Stephenville is relatively simple; however, one should always hire a real estate agent to ensure that all aspects of the sale are handled properly and that there are no liabilities that might arise after the sale.
When is time for you to buy or sell real estate in Stephenville contact an agent from Preferred Properties of Texas