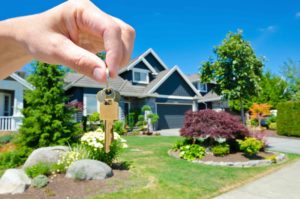 Spring is regarded as a generally favorable time for both sellers and buyers since the weather improves allowing houses to sell well and more frequently.
Thus, if you are considering listing your house in the spring, then what are a few things you can do to prepare? Besides major house repairs, you will find several DIY jobs which you can do around your home which are cheap, high-return improvements when it is time to place your house on the market.
Simple tasks such as cleaning windows, dusting baseboards, polishing flooring, and tidying up around the lawn or incorporating a few landscaping can truly make a significant difference when a client visits your property. Other jobs like organizing and decorate each space, replacing light bulbs where required, along with a new touch of paint can help prospective customers to envision themselves into their new house and also make your home stick out among others they've seen.
Time to do your own research and become ready! Heading to the spring market for a buyer may be an overwhelming experience if you allow it. To be able to make things simpler, begin with consulting with a recommended local realtor and mortgage adviser. Express your needs and concerns frankly to ensure these professionals may supply you the very best service based on your requirements. Your lender will conduct a pre-qualified check to determine what price range will suit your budget, discuss with you the various funding options available to you, and also to inform you whether there are any financial or credit areas you might have to work on and tidy before you get a house.
Looking for a house on your own will most probably be frustrating and perplexing as not all info you find on the internet may be deemed reliable or current. Make sure you schedule showings along with your own realtor anytime you find a home that looks attractive and make sure you arrive ready! Should you walk through a house and decide it is the one for you, your broker can compose a purchase contract until you leave the home. The marketplace will become more and more aggressive in the spring, and in a number of regions homes will sell in under two days!
Taking these measures to get ready for the spring home market will surely give you an edge over a number of other procrastinating sellers or buyers scrambling to determine what to do each minute. In the long term, it will probably even save or earn some excess cash, too. The spring real estate season is rapidly coming, so now's your time to begin these measures if you are buying selling or even both!
As always, first speak with a local realtor about what homes are selling for in your area, what price you'd like to list your home for, and some specific things that may need to be addressed before listing. Contact our office to schedule an appointment with an agent today and discuss all your real estate needs.