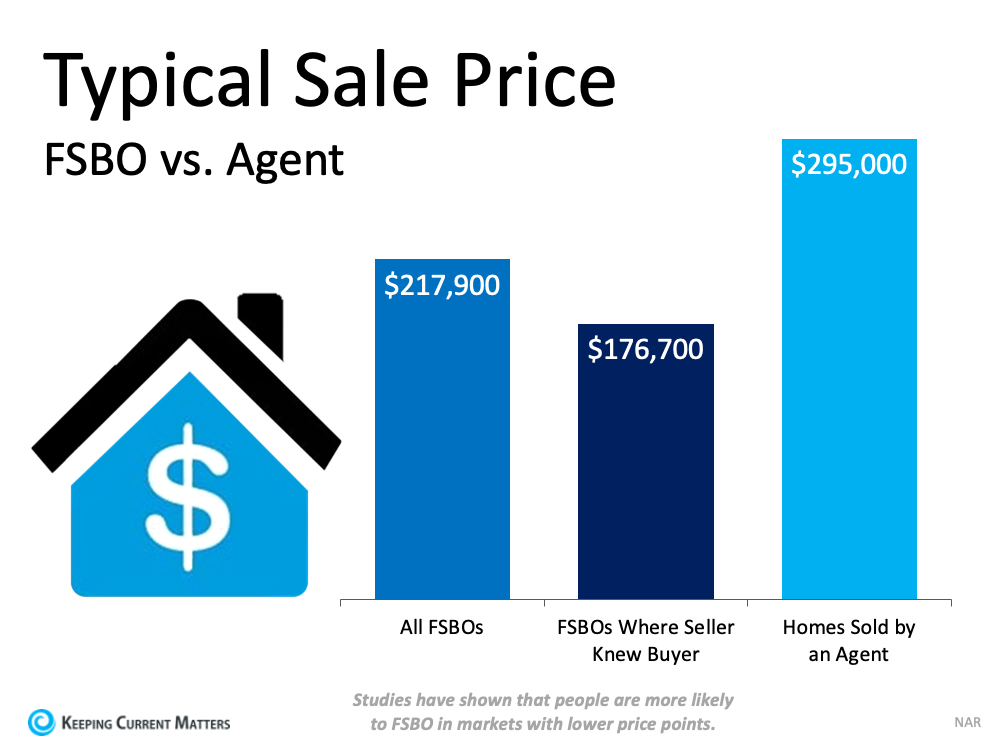 At a sellers' market, a few homeowners might be tempted to sell their home on their own instead of working with a trusted real estate professional. When the inventory of houses for sale is as low as it is now, buyers are eager to snatch up any house that comes to market. That makes it even more inviting to FSBO. Because of this, some sellers believe selling their house will be easy and see today's marketplace as an opportunity to FSBO. That can be a major mistake and might actually cost you more in the long run.
According to the Profile of Home Buyers and Sellers published by the National Association of Realtors (NAR), 41 percent of homeowners that tried to sell their house as a FSBO did so to avoid paying a commission or fee. In reality, in a sellers' market, selling on your own likely means you will net a lower profit than when you market with the assistance of an agent.
Despite the benefits sellers have in today's market, it is still crucial to have the support of an expert to lead you through the procedure. Real estate professionals are trained negotiators with a whole lot of housing marketplace insights that average homeowners might never have. A broker's expertise can alleviate much of the stress of selling your home and help you close the very best possible deal when you're doing.
If you're prepared to sell your home this year and you are considering doing this by yourself, make sure you think through that choice carefully. Odds are, you stand to gain the most by working with a knowledgeable and professional real estate agent.
Contact our office today to learn more about how our agents can you, especially in today's market.