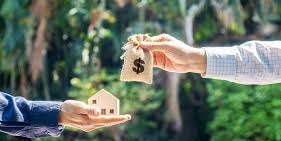 A hot seller's market can make it very difficult, if not almost impossible, to buy the first home you want to buy. When the market changes to a seller's market, your homebuying strategy needs to change with it.
When you're buying a house in a hot market, time is of the essence.  Multiple offers happen with more regularity in a seller's market than a buyer's market because a seller's market is defined by low inventory and a surplus of homebuyers. In a seller's market, you should always assume you're competing against several other offers.
The exact dollar figure isn't always the most important factor, but don't offer less than the list price. You may need to offer more than the amount the seller is asking.
A larger earnest money deposit might look attractive to a seller weighing multiple offers. Ask your agent for advice on the deposit, then consider doubling or tripling that amount. You're going to pay it anyway at closing.
Don't request favors! It is not the time to ask sellers for anything.
If it's customary for the seller to move at closing, consider giving them a few extra days to move. The seller may look more kindly upon an offer that lets them move at their leisure.
If your preapproval letter is from an out-of-area broker or lender, get a local preapproval instead. Match your preapproval letter to your sales price and date it the same day as your offer.
Know what the seller is looking for from the start and you'll increase your chances of hitting the mark with your offer.
Don't be the buyer who waits until the weekend to view a home in a seller's market. By the weekend, that home could be sold. Try to see the house as soon as possible. Sellers usually don't enjoy having buyers come through their homes at all hours of the day, and most would like to see their home sold quickly.
If your ready to buy a home our agents can guide you through the ins and outs of your local market. Contact our office today to get started on the homebuying process.