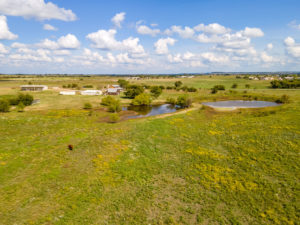 "In the aftermath of the COVID-induced economic lockdown, 2021 Texas rural land markets have exploded in a burst of activity," said Dr. Charles Gilliland, research economist and rural land expert for the Texas Real Estate Research Center at Texas A&M University.
"First quarter 2021 sales of large acreage rural properties grew more than 50 percent in West Texas and 37 percent statewide compared to 2020," said Gilliland. "First quarter activity exceeded the remarkable levels seen in the third and fourth quarter of 2020 in most areas.
To read more, click on link below:
https://www.recenter.tamu.edu/news/newstalk-texas/?Item=25911
If you've been thinking of buying or sellling rural land, now is a great time! Contact our office to speak with a real estate agent today.
We Are Here For All Your Real Estate Needs!