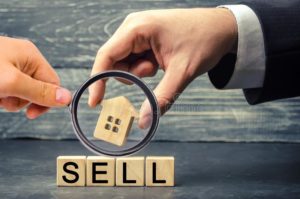 Housing inventory is in an all-time low. Realtor.com only reported that there are 39% fewer homes for sale today than there were last year. At precisely the exact same time, customer demand stays strong.
Whenever there is a lack in the supply of a product that's in high demand, the purchase price of that item increases. That is precisely what's going on in the housing market right now.
This is excellent news if you are planning to sell your residence. On the other hand, as either a first-time or repeat buyer, this might instead look like troubling news. Purchasers, however, should see that the purchase price of a home isn't quite as vital as the monthly price .
There are numerous factors that influence the expense of a house. Two of the largest ones is that the cost of the house and the mortgage rate where a purchaser can borrow the money necessary to purchase the home.
Purchasing a home today is merely a little less affordable than it had been last season, but still very affordable when compared with historic housing market tendencies.
The number one factor impacting the current homebuying affordability is record-low mortgage prices . There's no doubt that prices are on the rise. However, mortgage rates have dropped dramatically. Last week, Freddie Mac announced that the typical rate of interest for a 30-year fixed-rate mortgage was 2.72percent . Last year at the time, the average rate was 3.68%.
If you're considering buying your first home or moving up to the one that you've always hoped for, it is important to realize how affordability plays into the overall cost of your property. Bearing that in mind, buying while mortgage rates are as low as they're now may save quite a little money over the life of your house loan.
If you've been thinking of selling, buying or would like to know what your home is worth, give Preferred Properties of Texas a call to speak to an agent. We are here to answer any of your real estate questions.