Have a weekend drive to take a look at this ideal place to escape town and establish your dream ranch!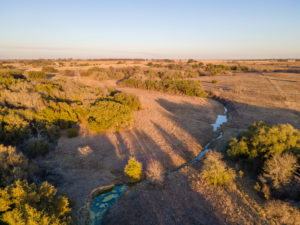 This accessible bit of property available in Texas is heavenly, boasting picture-perfect views and a great deal of water. It's tricky to find ranchland using a rich mixture of forests and pasture, diverse terrain and altitude changes. The size of the property makes it an outstanding value from the purpose of cows grazing, outdoor recreation, searching. Obviously, you may even build your dream house, ranch or farm too.
The property includes new fencing on two sides, reworked electrical to the new 10 GPM well. Together with three creeks, two of which feed to the primary rock bottom creek that runs round the whole property. There are numerous deep pools for watering demands with this property or even a fishing pond.
The land has a few amazing building areas to present incredible views for your house, guesthouse, and outbuildings, the images barely do this ranchland justice. There are many choices to enjoy on this gorgeous bit of Texas ranch property near Stephenville, Texas, it will not be available for long.
Situated outside the city limits of Stephenville, this ranchland is 70 miles south of Fort Worth. Stephenville is called the "Cowboy Capitol of the World" with conservative values, challenging work, and family values, and giving hearts. There are loads of local activities with no big-city hassle, such as a neighborhood HEB & WalMart, and simple driving to other quaint small towns.
Start your journey to complete your Texas lifestyle on this 150-acre property. Come and enjoy the view of this Texas Ranch Land waiting for you. Contact Preferred Properties of Texas today!
Contact Preferred Properties of Texas today.
Check out other Exclusive Listings & See More Farm & Ranch Listings