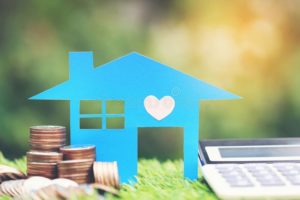 Mortgage interest rates in today's realty market are at or near record lows. If you have owned your home for many years, and haven't refinanced recently, it's likely that you have an interest rate on your mortgage that's higher than the current average.
Many of today's homeowners are rethinking what they need in a home and redefining what their dream home means. For some, remote work means they need additional space. Some people may choose to move to a less expensive area or downsize. These are great options if you're thinking about moving.
Today's rates are less than 3%. But experts predict in the coming years, rates will rise.
Take advantage of the opportunity to get a lower interest rate on your mortgage if it is higher than average. Lower rates mean you may be able to get more house for your money and still have a lower monthly mortgage payment than you might expect.
As mortgage rates rise so does your monthly payment.
Even a slight increase in rate can make a big difference in your monthly mortgage payment.
To keep your monthly payments the same, you will need to consider a home that is less expensive.
Whatever your reason for wanting to move up or down, this is the best time to do it. Even a slight change in interest rate can make a huge difference to your purchasing power.
Consider refinancing if making a move now doesn't feel right. If you want to reduce your monthly mortgage payments and remain in your home, refinancing may be a good option.
Take advantage of today's low rates before they begin to rise. Whether you're thinking about moving up, downsizing, or refinancing, contact Preferred Properties of Texas today to discuss your options.