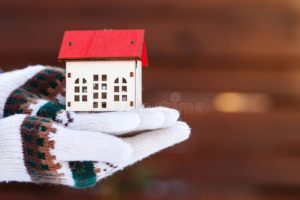 The opportunity to benefit from today's low mortgage rate and the changing homeowner requirements make it easier for Americans to purchase a home. Experts say buyers are moving right now, which is creating a strong market for home-buying at this time of the year. It is time to find out what this means as we move into next year's early part.
What does this all mean for the winter market?
Buyers are actively looking for homes and are competing for them. All signs point to the market for winter housing picking up speed, as a result of the momentum from this fall. This will make it busier than usual. As we have seen, 2021 and 2020 were not typical real estate years. It appears that 2022 could be next on the list.
Bottom Line
You might be wrong if you believe the housing market will slow this winter. Call Preferred Properties of Texas to speak to one of our local real estate professionals if you are thinking of buying or selling a house this winter.
For original blog click link:  https://www.keepingcurrentmatters.com/2021/12/13/if-you-think-the-housing-market-will-slow-this-winter-think-again/