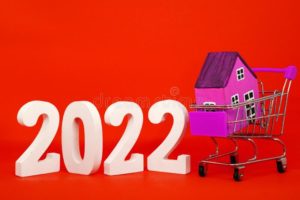 New Year, new home! To improve your chances of buying a home, you need to get your financial records in order.
Are you thinking of purchasing a home in the new year? Five New Year's Resolutions to help you maintain a strong financial record are listed below.
1.
Avoid job-hopping
When evaluating mortgage applications, lenders will look closely at income and employment history. While a new job can be a great career move, if your goal is to purchase a home in 2019, it's important to know that some lenders may not approve of job hopping, especially if the applicant is moving to another industry.
It is ideal to have a steady job history with few, if any, gaps in employment in the last two years. This allows lenders to better predict your future income.
Notify your lender immediately if you find a job that is not related to home-buying. This doesn't necessarily mean that you will not be eligible for a mortgage. However, be prepared to provide additional documentation.
It may be beneficial to your application if you are moving from an hourly or commissioned job to one that is salaried with the same or higher compensation. Lenders prefer that borrowers have steady, predictable incomes.
2.
Subscribe to a limit on monthly services
Although monthly subscriptions are convenient, they can be costly. Even if you make your monthly payments on your credit card, your credit report could be pulled at any point during your credit cycle.
Consider reducing your monthly subscription if you are thinking about buying a house this year.
3.
Credit history building
Your credit history is one of the first things that a lender will examine. Lenders favor borrowers who pay off their credit cards and other debts on a timely basis. This signals that they are more likely to approve you for borrowing.
It may be more difficult and time-consuming to secure a home loan if you don't own credit. A history of paying rent and utilities on-time, along with student loans debt and cell phone bills can show potential lenders that you are capable of managing monthly payments.
4.
Verify your credit
Your credit score could have a major impact on your ability buy a house. Low credit scores can have a negative impact on how much money you are able to borrow from lenders and your interest rate.
A few percentage points difference in the interest rate could cost you thousands of dollars over the loan's life. To avoid any unexpected surprises that might delay your loan application, be sure to monitor your credit, particularly for fraud.
Many financial websites provide credit score monitoring. You can also get a complete credit report once per year if you are unsure about your credit score.
5.
Avoid large purchases
Before buying a house, avoid taking on excessive amounts of debt. Even if you are preapproved, this is a good idea.
The ratio of your income to debt, which is how much you earn compared to the amount of debt you have, will impact how much money a lender will lend you. A lower debt load can make home-buying easier.
Like proofreading your resume before applying for a job, a clean financial resume can improve your chances of purchasing a home.
When Your ready for your NEW HOME give Preferred Properties of Texas a call. We are here for All Your Real Estate Needs!
Orignal blog: https://clarkwilsonbuilder.com/5-new-years-resolutions-that-can-help-you-buy-a-home/