Homes & Ranches for Sale in Glen Rose, Texas
Looking to buy a Home, Ranch or Land in Glen Rose, Texas with the best real estate agents. Located around the junction of US Hwy 67 and State Hwy 144 in central Somervell County?
The city is nearly 17 miles south of Granbury, Tx and 52 miles southwest of Fort Worth, Tx. Glen Rose is known as the moonshine state capitol of Texas. A friendly town with rustic charms, the cutest boutiques, antiques shops, soda shops and there are plenty of outdoor activities nearby! Glen Rose also has a regular farmers market downtown outside of the old courthouse; most active on weekends.  Immerse yourself in history and art at Bernard's Mill and Art Museum, search for dinosaur tracks at the Dinosaur Valley State Park, enjoy live music and amazing burgers at Loco Coyote, visit Fossil Rim for a safari experience, check out some big rocks at Big Rocks Park, and enjoy the views of the river, or do some hunting and fine dining at Rough Creek Lodge.  Which ever your choice maybe Glen Rose has something for almost everyone to enjoy.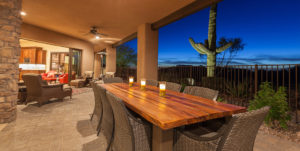 Looking to work with the best Realtors and move to Glen Rose, Texas? Contact Preferred Properties of Texas we can help with all your Real Estate needs.
See Listings & Market Reports Here
Click below for Attractions & Events
https://www.tourtexas.com/destinations/Glen-Rose-attractions