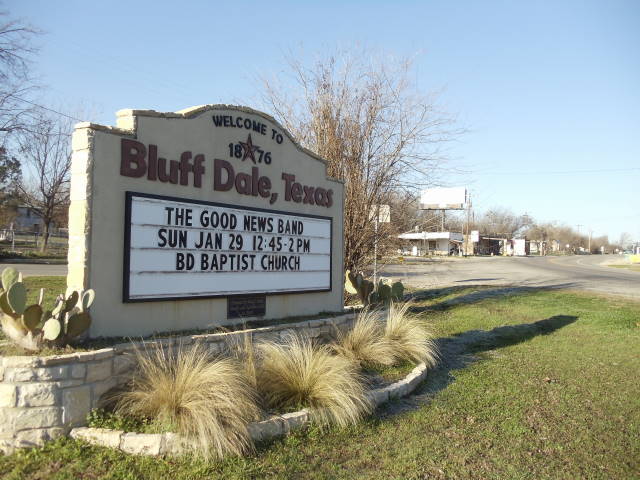 Located on U.S. Highway 377 and the North Paluxy in northeastern Erath County. It was originally called Bluff Springs by pioneers who settled nearby; Bluff Dale became the town name when the post office was established in 1877. In 1889 when the Fort Worth and Rio Grande Railway was built, Jack Glenn donated land for the development of a town.  The town now has school that supports k-12 and is a great place to live and play and now is a great time to buy a home or ranch in Bluff Dale. Contact Us for one of our experienced real estate agents today to buy your new Home or Ranch property.  Learn More about Bluff Dale and it's school.

This rapidly growing community and great place to buy a home in Bluff Dale is conveniently located 45 miles southwest of Fort Worth in Bluff Dale, Texas. The beautiful historic towns of Granbury and Glen Rose are each a short 20 minute drive, as is Stephenville (home of Tarleton State University).
Amenities within the Mountain Lakes Ranch development include lakes for fishing and boating, pool, clubhouse, RV park, small boat storage facilities, community activities and so much more!
Contact Preferred Properties of Texas when you are ready to buy home for sale in the Mountain Lakes area and you want to work with the best realtors and best real estate agents for Mountain Lakes.
See Listings & Market Report Here