Living in Stephenville, Texas
When looking for a new place to call home, the most challenging decision is finding a place that truly fits your lifestyle. Whether that lifestyle is that of a weekend rancher or full-time cowboy, maybe you are just someone looking for a place to get away.  From a modern city's hustle to the small-town dynamics and traditions, one midway area between this is Stephenville, Texas.
The variety of real estate available in Stephenville is beyond compare. From homes on acreage for sale near arenas for easy access to events to homes for sale near Tarleton, there are small and larger homes available for sale. There are ranches for first-timers or downsizing cowboy families, and horse ranches for sale at the edge of city limits. There is even acreage available and ready for your custom-built home on the range.
Stephenville is Big Enough
Located just under two hours southwest of Dallas and one and a half hours from Waco, Stephenville is a suburban cowboy city with a population of 20,000. This conservative-based city includes cowboys of all levels and many young professionals with small-town values. Located within easy distance to major airports and metropolitan shopping Rodeo cowboys are drawn to Stephenville's rich rodeo history. It earned the name 'Cowboy Capital of the World.' Big enough to engage your need for entertainment, but small enough to avoid significant city traffic.
Rodeo Culture of Stephenville
Home to the most professional rodeo cowboys and cowgirls in the world, including Ty Murray and Jess Lockwood. Stephenville also hosts the Cowboy Capital Walk of Fame. The Lone Star Arena hosts many rodeos, roping, barrel races, cutting, and bull ridings, as well as concerts. The premier event of the year is the CCPRA Rodeo, known for its one of a kind high energy show, including a fashion show, regional food, fundraising raffles and auctions, BBQ cookoff, parade, and is in conjunction with Stephenville's annual Rodeo Heritage Week.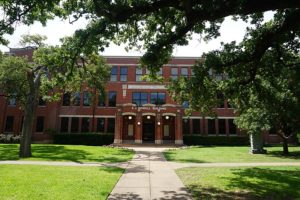 Rich in history and tradition comes from over 120 years, including their Agricultural School and world-recognized rodeo team. Tarleton has a student population of 13,000 and is the founding member of Texas A & M. This university continues to grow, including the recent addition of a state-of-the-art Nursing Building and learning residence hall. Students in the public education improvement program are actively involved with 50 school districts in local communities. The Applied En
Environmental Research and Southwest Regional Dairy center are among Tarleton's well-respected and known research centers of Texas A & M.  In 2019 Tarleton joined the WAC to become a Division 1 university.
When looking to buy your next home or ranch real estate in Stephenville Texas contact an agent at Preferred Properties of Texas
Looking to build your dream home in Stephenville Texas, Walking Horse Estate Phase II is a beautiful residential subdivision just minutes away from Stephenville with available lots.
See Listings & Market Report Here
Stephenville Chamber of Commerce