Lipan, Texas  
Located at the intersection of Farm Rd. 4 and 1189, sixteen miles northwest of Granbury is Lipan's small town. Lipan covers only 1.1. square miles, the fertile soils attracted original settlers beginning in the 1870s. Established in 1873, Lipan was named after the Lipan Apaches. Twenty years later, the town had a school and several businesses. Today, Lipan remains small yet packs a big punch for the surrounding communities. Ranching and hay farming is vital for the local economy, along with the area favorites below.
World's Largest Rocking Chair
In 2003 the cedar rocking chair in Lipan made the Guinness Book of Worlds Records. Texas Hill Country Furniture and Mercantile in Lipan offers the Texas Country look with various options in their two-story store. This place offers unique, one-of-a-kind dining place settings, wall décor, candles, crafts, and incredible wood furniture. With all the Texas stars in this store, it's easy to find just the right feel for your new home.
Tasty Smoked Meats and Other Local Treats
As with any proper town in Texas, there are plenty of good eats in Lipan. Find mouthwatering smoked ribs, pulled pork, turkey, chicken, sausage, and bologna at the famous Natty Flat Smokehouse. A rare, unique offering, if you please, is their grilled PB&J. All of the perfect sides are ready for your main course, from mac & cheese, tater salad, BBQ beans, green beans, and more. If you have any room for dessert, enjoy their signature banana pudding, fried pies, or ice cream. Natty Flat also has a shop full of canned items and gifts. For a larger family or at-home meal, all meats and cheeses come by the pound.
If you're looking for fresh-baked goods or need a break from barbecue, visit Bent Bucket Bakery. There are fresh-daily varieties of cookies, brownies, bars, cupcakes, pies, or muffins. Additionally, lunch offerings include pizza, salad, and more, along with their tasty breakfasts, have a range of skillets, waffles, and paninis. Special orders are always welcome, and Friday brings gluten-free baked goods options.
Residents of Lipan enjoy a suburban rural mix with above-average public schools educating pre-kindergarten through twelfth grade. If small-town life is calling you, contact one of our professional real estate agents at Preferred Properties of Texas. We're happy to help you find your new home, ranch, farm, or acreage in or near Lipan!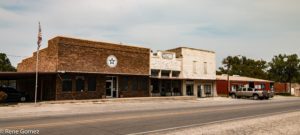 Homes for Sale in Lipan, Texas
Looking to move, buy or sell in Lipan, Tx? Lipan is located at the intersection of Farm Rd. 4 and 1189, sixteen miles northwest in the northwest of Granbury. T.A Burns laid out a town site at the intersection of the roads connecting Weatherford to Stephenville and Granbury to Palo Pinto then became established in 1873 and named after the Lipan Apaches. Fertile soils attracted settlers to the area, and the nearest community was twenty miles away.  By mid-1890s Lipan had a school, and several businesses. During the Great Depression and World War II Lipan grew unlike many small communities going from a population of 286 in the 1900s to a population of 512 in the 1980s and today the population stands around 425. The worlds largest rocking chair stands in Lipan, which made the Guinness Book of Worlds Record in 2013 .Living in Lipan offers residents a suburban rural mix feel and the public schools in Lipan are above average. Ranching and hay farming continue to be vital to the local economy so if your in the market to purchase a ranch, farm, land or sell, Preferred Properties of Texas can help with your real estate needs and make things easier for you.
See Listings & Market Report Here
Places to visit:
Courtesy of TSHA and Author Brian Hart