Thinking about to work with the best real estate agents in Granbury and owning a home or lake house in Granbury, Texas? Look no further; Granbury/Hood County Texas is in the southwest sector of the Dallas-Fort Worth Metropolitan Area about 35 miles southwest of Fort Worth along US Hwy 377. The city Granbury was named after Brigadier General Hiram B. Granbury, Commander of the 7th Texas Infantry and Granbury's Brigade. Granbury is home to the most historical courthouse square in Texas, one of the first to be listed on the National Historical Places. Granbury is a charming, historical, beautiful small town with a family friendly environment that offers residents a dense suburban feel. Granbury offers numerous outdoor activities, live theater, fine dining establishments, local wineries, fun on the lake, and romantic excursions. The Granbury Opera House is home to musicals and plays; popular musicals and plays are performed throughout the year. Enjoy the City Beach located in the heart of town on Lake Granbury. The beach is within walking distance to the historic downtown square where there are many places to eat and shop. If your looking to own a home on a lake, settle your gaze on Lake Granbury. Lake Granbury rests on the Brazos River and serves as one of the area's most beloved outdoor sanctuaries.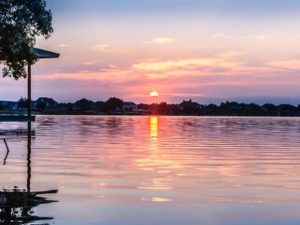 Granbury is also home to several golf resort communities such as Pecan Plantation, Decordova, Hidden Oaks, and Harbor Lakes.  Time to work with the best Realtors in Granbury Texas to find you preferred golf course home.
If you're looking for a more relaxed environment or on the lake this is the place for you. At Preferred Properties of Texas our great Realtors can help you find a Home, Ranch, or Land.
See Listings & Market Report Here
Granbury, Texas
In the southwest region of the Dallas-Fort Worth Metropolitan area, about 35 miles southwest along US Hwy 377 sits the city of Granbury. There are the benefits of nearby metropolitan centers while enjoying the small-town living in a suburban setting. Granbury is home to one of the first courthouse squares to be listed on the National Historic Places and sits along a large lake. There is no shortage of family-friendly activities and outdoor living and plenty of camping, golfing,d and public access to Lake Granbury.
Curiosity Quenched 
Local entertainment, museums, and art are abundant in downtown. For historians at heart, the Hood County Jail Museum or the Hood County Courthouse at the Historic Granbury Square is sure to please. A less than typical museum is the Doll Museum, sure to fit the fancy of doll lovers, with over 700 dolls from around the world. Local comedians and actors, along with national touring events will entertain you at the historic Granbury Opera House and the New Granbury Live stage from music, plays, live theatre, and more. For a little chill up the spine, be sure to take one of the Ghosts and Legends tours to learn about Granbury's visit from John Wilkes Booth and Jesse James.
Lake Granbury and The Great Outdoors 
Formed by damming the Brazos River, Lake Granbury boasts over 8300 acres of waterway. With access to Granbury and a multitude of nearby campgrounds and public access sites, it rarely feels crowded. Whether owned or rented, you will enjoy all water sports methods from boating and paddleboard to kayaking and jet skis. There is a grand amount of public access to enjoy Lake Granbury. If you are more of an observer when it comes to water sports, enjoy the view from many public docks and downtown City Beach.
Small Town, Big Amenities
Along with the above amenities, Granbury has several local golf courses and clubs, wineries, and plenty of fine dining options. If you're raising children, you will be excited about the quality education available through public and private schools in town.
The housing options in Granbury and just outside town range from small homes in neighborhoods, larger homes near golf courses and lakeside, larger lots for a ranch, and more. If you're looking for a more relaxed and family-friendly town, Granbury is the place for you. Contact us today, and our great Realtors at Preferred Properties of Texas will help you find your new Home, Ranch, or Land.
Attractions & Events :