Texas Ranch Land for Sale
Luxurious Home on 96+ Acres Near Proctor Lake
Over the creek and through the park-like setting is a beautiful ranchette for sale in De Leon, Texas. It's easy to imagine sipping a cold glass of lemonade on your covered front porch as you ponder your afternoon activities or equally easy to picture an evening chatting with old friends on your covered back porch. You'll feel peacefully secluded yet will be only 3 miles from De Leon, a short 25-minute drive to Lake Proctor, or about 90 minutes from Fort Worth.
The home is a dream for a growing family, yet perfect for downsizing boasts 3,466 square feet of living space. Walking into the grand entry hall is an ideal landing space for family and friends to enjoy hours of visiting, easily flowing into the large family room for parties. The crisp look of the balcony highlights the vaulted ceiling in the family room. Imagine a grand entrance for a memorable day like homecoming at-home wedding, or siblings acting out plays for family and friends below.
A master suite, two additional bedrooms plus an office area, provide great spaces for privacy & personal space. A formal dining area is next to the family-friendly kitchen with a built-in pantry, gorgeous wood finish, plenty of storage, double oven, & a central island with an indoor grill. The house is connected to county water, and the property has 3 wells & 2 ponds.
New fencing in the front and back of the property includes cross fencing perfect for horses or cattle along with the holding pens, 90×50 large barn with shop, smaller barn for holding animals, and pasture. The coastal field on the backside, totaling 75 acres, averages 125 bails. This acreage is where animals were born to live and thrive! Plenty of room for more than a few horses, dogs, chickens, cattle, and a barn cat. Plus, there is plenty of room for all the human toys and activities too! A large storage building can host an RV, boat, trailer, four-wheelers, and additional toys, while the workshop with electricity and full bath is ready for any ranch project.
There is too much about this picturesque home on acreage to discover. It's no surprise there has only been one owner, and it is sure to go fast in the current market. To learn more about this ranchette for sale in De Leon, Texas, visit the listing site, or call (254) 977-3762 today!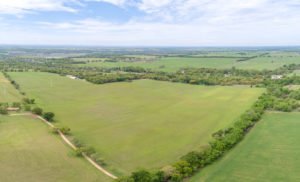 #HomesForSaleStephenville #HorsePropertiesForSale #HomesForSaleInStephenvilleTexas #TxhousesForSaleStephenvilleTx #TxranchesForSaleStephenville #TxlandForSaleStephenville #FarmsForSaleStephenvilleTx #RanchPropertiesForSale #LandForSale #HomeOnAcreageForSale #HuntingLandForSale #StephenvilleAndGranburyAreasForSale #RealEstateInStephenville #StephenvillePropertiesForSale #FindYourDreamProperty #Farm&RanchInSale #Lots&LandForSaleInStephenville #StephenvilleTxHomesWithLandForSale #StephenvilleRanchesForSale #RanchesForSaleInStephenville #FarmForSalesInTexas #FarmForSaleInStephenville #TexasFarms&RanchesRealEstates #WalkingHorseLots #StephenvilleTexasHomeForSale #TexasHomeForSale #HomesForSaleIndeleonTexas #RealEstatesIndeleonTexas #HomesForSaleIncomancheTexas #RealEstatesIncomancheTexas #RanchesForSaleIndeleonTexas #RanchesForSaleIncomancheTexas #deleonRealEstate #deleonProperties #Farm&RanchIndeleon #TexasRealEstate #FarmForSalesdeleon #SellingYourHomecomanche #TXLanddelon #BuyYourHomecomanche #LandForSaledelon #deleonTexas #deleon #Texas #TexasHistoricHomesForSaleInDeleonTx #HomesForSaleAroundcomancheTx #HomesForSaleInStephenvilleTxOnTrulia #HousesForSaleNearcomancheTx