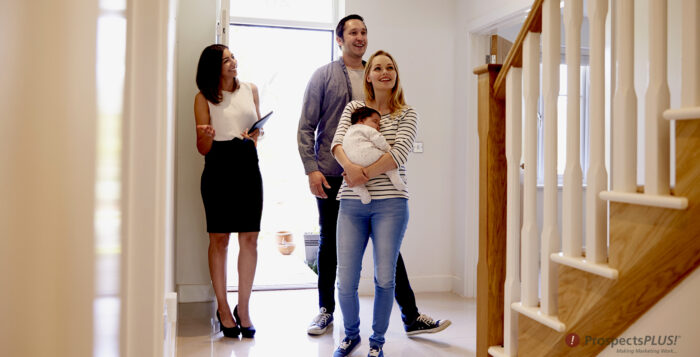 Too many Americans who want to buy a home feel they can't because they don't have the cash to put 20 percent down on the mortgage.
Yes, we know that 20 percent is "so yesterday," but the general public is still operating under this illusion.
In fact, according to a NerdWallet.com survey, 44 percent of Americans think that the 20 percent down payment figure is written in stone.
Sadly, the respondents who don't currently own a home said that what's holding them back is the lack of this large down payment.
It's safe to say that the down payment is one of the biggest obstacles to homebuying today. And, it doesn't have to be.
Get the word out to renters that there are various first-time homebuyer programs that many can qualify for.
We rounded up four that we think agents should bone up on.
1. Fannie Mae's 3-percent-down mortgage
Launched a few years ago, Fannie Mae's Conventional 97 is a brilliant alternative to the FHA-backed loan. In fact, it is "among the most in-demand programs for today's homebuyers," according to Dan Green at TheMortgageReports.com .
Conventional 97 is what FHA used to be — ideal for both the first-timer and repeat homebuyer who lacks a large down payment. While borrowers are still required to purchase mortgage insurance, the premiums "are usually less expensive than those of comparable FHA home loans," according to Green.
Best of all, according to Tim Lucas, editor at MyMortgageInsider.com, borrowers can qualify with scores as low as 620 and "gift funds can be used for down payment and closing costs."
Speak with your preferred lender to learn more about how to sell this to potential homebuying clients who think they can't afford the down payment for a home.
2. Freddie Mac HomeOne℠ loan
If your preferred lender isn't among those conventional lenders approved to offer the HomeOne loan from Freddie Mac, it's time to add another to your vendor list.
Like Fannie Mae's loan, it allows you to help your eligible first-time homebuyers achieve the dream of homeownership.
Features include:
No income limits
No geographical limits
Allows for the purchase of a single-family home, condo or townhome
Buyers are required to have at least 3 percent for a down payment and a credit score of at least 620. If first-time buyers, borrowers must agree to attend a buyer education course.
Naturally, there is more to know about Freddie Mac's HomeOne loan. You can get the details either from your preferred lender or online at SFFreddieMac.com.
3. Freddie Mac Home Possible®
Freddie Mac offers an alternative to the HomeOne loan and that's the popular Home Possible mortgage. This program is deal for your lower income buyers who lack a big down payment and require "flexible sources of funds."
These sources can be family members, employer assistance "secondary financing and sweat equity," or a combination of these, according to Freddie Mac's website.
Your buyer's qualifying income (on an annual basis) cannot exceed 80 percent of the AMI.
There's a 3 percent down payment, but unlike other similar programs, a borrower can quality for 105 percent LTV with Freddie Mac's Affordable Seconds®.
Consider mentioning Home Possible to your very-low to low-income buyers, move-up buyers and retirees.
4. HomePath Ready Buyer™ program
Another Fannie Mae program, HomePath Ready Buyer, offers 3 percent down payment assistance for qualified borrowers who agree to participate in an online homebuying course and then purchase a HomePath property.
The bonus for agents whose clients use this program is that you end up with a client prepared for the process.
It's important for you to understand your part in the process as well. Your client will need to request a course completion certificate and then you'll need to include it when you submit the offer on a HomePath property.
"The request for closing cost assistance must be made at the initial offer in the HomePath Online Offers system," according to information on the HomePath website.
The website includes the verbiage the buyer's agent needs to use to make the request for closing cost assistance for the buyer. You'll find that when you scroll to the bottom of this page.
Your buyer must not have owned a home within the past three years, they must agree to reside in the home as their primary residence and take possession within 60 days of closing.
There are plenty of other programs out there that will help you to assist reluctant buyers who think that they can't buy without a huge down payment. Learn about them, then use them in your marketing.
If your ready to buy a home, our agents are here to help assist you and make things stress free. Contact our office today for a free consultation.