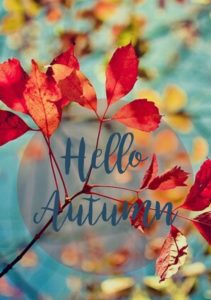 As the summer market ends and the beginning of the autumn property season begins, it looks like the historically fast-paced spring and summer seasons will take over to the colder seasons. So, does that mean fall is the new spring real estate season? It sure seems to look like that. With record-low mortgage rates, rapid action, higher demand for houses with less inventory, and a change of buyer needs, get ready for a strong fall housing market.
Mortgage rates have remained at record lows. The Federal Reserve has kept interest rates low during the pandemic in an attempt to keep the economy moving. Their effort has been successful as 2020's housing market has outperformed 2019 using a forecast from the National Association of Realtors Chief Economist Lawrence Yung that this year's home sales will surge past the 5.34 million homes sold in 2019.
The autumn property season should radically surpass previous seasons especially because of greater action. Together with low mortgage rates comes less stock. Realtors across the nation are seeing a surplus in clients along with a drop in available homes. In other words, there aren't enough houses to keep up with the current demand. Due to the incredibly large demand, current projections forecast the aggressive competition among prospective buyers noticed this summer to last into the autumn season. Average houses available are expected to continue the trend of multiple offers, causing the average home cost to leap considerably. Along with the present trends, we are also visiting first-time homebuyers fearlessly make the jump to homeowner status.
While our current norm of everyday living has evolved so have the requirements of our property. The need for multifunctional, spacious houses has improved. Before the pandemic, a three-bedroom, two-bath, kitchen with upgraded appliances, and a comfortable living room were enough for homebuyers to register their name on the dotted line. However, as the global pandemic carries life as we once knew homeowners' needs have altered. With millions of Americans working from home and the powerful indication that this will continue after the eradication of the COVID-19 pandemic, homebuyers are searching for a home, office, and school all in one. Together with the increase of Americans working in the home, location gets less of a deal-breaker because it was allowing prospective buyers to expand their search parameters.
"Zoom rooms" is a increasingly common phrase being thrown around when searching for a new home. Zoom rooms have been considered aesthetically pleasing rooms that are best for virtual meetings, not just rooms with 70-inch displays, camera, and noise-canceling microphone arrays, which are what a Zoom room technically is defined as. With pupils at home whilst practically learning, having space for children's various needs such as a safe space outside has fireplaces changing their needs.
Together with the quick pace at which houses are being marketed, mortgage rates likely to stay at record lows, along with a pandemic which have altered how Americans live it is safe to suppose that autumn might be the new spring for property in 2020.
If you're in the market for a new home, Preferred Properties of Texas  would love to help you buy and sell anywhere in Stephenville, Erath County & surroundng area. Just give us a call, we are here for you!