As the population ages, what affordable, safe housing that is well connected to services is available? Here are options that may suit your care situation and budget:
Aging in place. Live in your own home or with family with access to in-home caregivers, cleaning, meal delivery and other services. Simple modifications can make homes safer: wheelchair ramps, bathroom grab bars and a medical alert system, for example. This arrangement works best when there is help from nearby family and friends.
Low-cost living options. If you're age 62 or older and your income is limited, you may qualify for an apartment in an affordable senior housing community that's funded through HUD Section 202. Rent is based on your adjusted gross income, which is calculated by subtracting approved medical expenses from your income. You pay 30% of AGI for rent.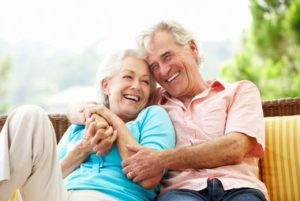 The village concept. This operates like a retirement community but you get to stay in your own home. Help comes from other village members, younger neighbors and/or youth groups doing community service. Sometimes, you can pay an annual fee — averaging $600 — in return for transportation, yard work and bookkeeping.
Independent living. You live in housing designed exclusively for seniors in a retirement community, retirement home, senior housing or senior apartment. These communities free the elderly from such daily chores as house maintenance and cooking while giving them opportunities for socialization.
Residential care home. This option consists of personalized service to small groups of adults, especially for those who need more individual care in a home setting. Lodging, meals and assistance with daily living activities are included. This can be a less expensive option than a nursing home or traditional assisted living.
Continuing care retirement community. This living environment is part independent living, part assisted living and part nursing home. It works especially well for spouses who require different levels of care. All residents live in an independent section and move to other parts of the community as the need for additional care increases.
Cohousing. Residents participate in designing the community. Residences are clustered and shared amenities include playgrounds, a pool, and clubhouse, garden, kitchen and dining facilities. You manage the community and maintain the property, sharing common meals, meeting to solve problems and helping each other with such daily tasks as shopping.
Assisted living community. Seniors live in small apartments in a care community where residents can live independently but with some assistance. Staff is available 24 hours a day to manage medication, bathing, dressing, housekeeping and transportation. Residents dine in a common dining room.
Nursing home/skilled nursing facility. This is the option for those with severe or debilitating physical or mental illnesses who are unable to care for themselves. For the most seriously ill and disabled, it includes 24-hour supervised care with meals, activities and health management. A physician supervises residents' care, with nurses and other medical professionals always on premises. Often, physical and occupational therapists are on staff and special services such as dementia care are available.
Not all options are available everywhere and costs can vary widely based on location and services offered. Whether you are looking for yourself or a loved one, make sure to read and understand the fine print before signing any contracts. Finally, know that at nursing facilities local ombudsmen can be on your side if any problems come up.