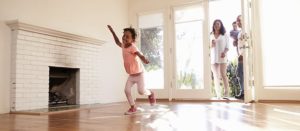 If spending time at home over the last year is making you think hard about purchasing a house instead of renting one, you're not alone. You may be wondering, if the dollars and pennies add up in your favor because home prices continue to grow . According to the experts, in many cases, it is still more affordable to buy a house than rent.
In 2020, mortgage rates reached all-time lows 16 times, and up to now, they are continuing to put in low this year. Owning a median-priced three-bedroom home is more affordable than leasing a three-bedroom house.
It is startling to see that type of trend. However, it shows how both the expense of leasing has been comparatively high in comparison with the cost of ownership and how declining interest rates have a remarkable effect on the housing market and property ownership. The coming year is wholly uncertain, amid so many questions linked to this Coronavirus pandemic and the broader economy.
If you're considering buying a home this year, contact one of our professional agents today to learn more about the options that match your budget while affordability is in your favor.