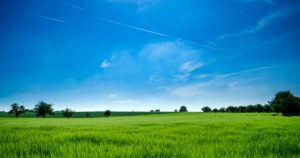 Investors looking for relatively secure opportunities should think about devoting some of the money to invest in vacant land. Vacant land investing can supply you with several ways to profit. Some people purchase property, wait for the value to increase and sell the property in a much higher price at a later date. Others that invest in vacant land generate revenue and seek pleasure in the home while they await the property's worth to rise. There are also many different methods to invest in land. However you choose to invest in vacant land, you should consider the details before you spend money on any property.
The value of vacant land can grow fast. Individuals are moving from urban to suburban areas for generations. As households accumulate more wealth or move into retirement, they often wish to break free from crowded urban areas so they may enjoy the privacy of suburban and, better still, rural houses . As more people move to the cities, the boundaries of suburbs will continue to reach further inducing a requirement for vacant property to build homes on later on near the outskirts of large metropolitan regions. In spite of all the new pandemic there has been an increase in the need for rural residential land and hobby farms.
The COVID-19 pandemic can hasten the trend away from urban lifestyles. Anyone residing in nyc during the pandemic, for instance, has seen the challenges of living in a crowded town. As resources become increasingly scarce and growing quantities of infectious men and women make going outside in public dangerous, an increasing number of people are trying to get from urban centers.
The sudden interest in rural property should increase property values. If you already possess vacant land, you can gain in your growing interest in hobby farms and recreational property .
Not everyone will want to reside in rural regions exclusively. People who can afford to purchase rural retreats are more inclined to do this now that they've seen the problem of living in towns throughout a pandemic.
Developing empty land can increase its value. Undeveloped, vacant land becomes an undeniable investment chance when you are willing to devote time and money adding infrastructure, buildings, and other capabilities. By way of example, you can increase the value of vacant property by installing the utilities that the majority of people search for when purchasing homes. A slice of property that nobody wants becomes much more desirable as soon as you add electric lines, water, and sewer.
Other features that may increase the value of vacant land comprise:
Houses and Houses.
Barns and sheds.
Ponds and lakes.
Meadows and trees which attract wildlife.
Tree Stands.
Vacant land can generate revenue before you market.
If vacant land already has some desired characteristics, you can use it to generate revenue while awaiting the house's value to rise. You could earn a living from property with fertile soil and a water source by leasing or renting your property to farmers. You can also earn money from transitional land by:
Selling wood .
Charging a fee for hunters.
Renting cottages and houses to vacationers.
Selling nutrient rights.
Supplying an Agritourism attraction.
Pay careful attention to a property's attributes before you buy it. With water, trees, and other desirable characteristics, you probably can not make much money from it while you await the value to increase.
Before you start investing vacant land, contact our office so we can help you focus on finding properties that match your needs. We may already know about a few properties that you can purchase within the next few weeks.