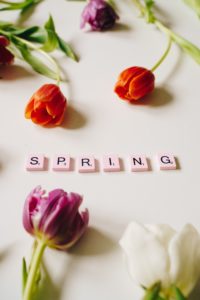 Are you thinking of entering the Housing Market this Spring?
Whether you plan on buying or selling, Here are a few tips that could help you Spring Ahead of your competition!
BUYERS
Get Pre- Approved! Before you start shopping make sure you know your budget. Show sellers you are ready to buy now!
Know Your Wants vs. Needs! Make a list of what your new home needs to have and stick to it. Don't waste your time touring!
SELLERS
List Now For Less Competition! The Spring brings two things: more buyers and more sellers. List now to capitalize on buyers out looking now!
Price Your House Right! Home prices are still growing, so speak with your agent about pricing your house correctly so you can maximize your exposure and your return!
Contact our office to speak with one of our knowledgeable agents about selling or buying this Spring. We are here for all your real estate needs!