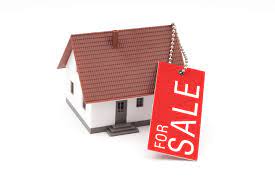 The real estate market is hot today, and bidding wars are the standard in many parts of the nation. For buyers, that means more competition — as well as less leverage in negotiations. It's just one of many reasons to think long and hard about creating a contingent offer.
The truth is, most sellers may have their pick of buyers at this time, and if your offer is not exactly what they need, they will choose another buyer. Are you currently contemplating adding contingencies to a offer you're filing?
A contingent offer ensures that you intend to purchase the home — but only if specific conditions are fulfilled first.
A number of these conditions (contingencies) allow you to:
Get a House inspection and be satisfied with the results — or negotiate repairs or a lower sales cost to make up for any findings.
Ensure your home appraises for your Entire offer (your lender will only Allow You to borrow so much).
market your present house before going through with the deal.
Get approved for a mortgage loan at the full amount needed.
These contingencies are all made to protect you as a debtor — to make certain that you're getting a safe and habitable property, that you have the funds to cover it, and that you're not stuck paying two mortgage payments at once.
But they're also an extra hassle for sellers. They imply a more sales process, potential repair costs, and perhaps even a missing deal altogether. For all these reasons, you will want to be cautious about making a contingent offer in today's red-hot market — not to mention choosy about which contingencies you choose.
Sellers may contain contingencies, too. They might ask to rent back their house for a certain quantity of time, hold off the bargain until they find a new home, or ask you to assume a solar panel rental or loan, if there's one in place.
They may also include what's called a"kick-out" clause. This allows them to keep marketing their home even after accepting your offer. Should they receive a better deal or an offer that doesn't hinge on contingencies, they could back out and go with the new buyer instead of you.
If you're confronting a deal with contingencies, always talk to your broker about what it means for the house purchase, as well as your budget. If one of those contingencies is not met, it could mean losing out on the deal entirely.
Contingencies are complicated. Making a contingent offer can protect your interests, but hurt your chances as a buyer. Accepting a seller's contingencies? That can help your case, but put the deal at risk. Our agents will be happy to help and answer any real estate question you may have, just give us a call.