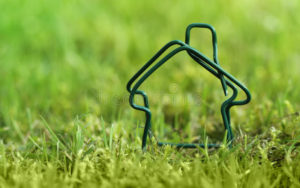 Hot weather is just around the corner and you have to be certain that your house is ready for the summer heat. With basic repairs and upgrades, you'll have peace of mind knowing that your house will remain cool and comfortable no matter what the weather is like outside.
In regards to your home's efficiency, few things are as important as your own roof. It protects your property against harsh UV rays and plays a major part in the overall insulation of their house. That is just one of the many reasons why you should carefully inspect the inside and outside of your home at least a couple of times each year. If you notice any signs of damage, contact a team of roof contractors to tackle those problems whenever possible.
It must come as no surprise that your HVAC system will have a big effect on the humidity and temperature in your home. As a general rule, you should plan on having your HVAC system professionally inspected and serviced at least twice per year. During those service calls, a technician will take out some important maintenance tasks in order that your home stays at a comfortable temperature in any way times.
Another characteristic of your house that's likely to affect your daily comfort are your windows. Older windows are notoriously inefficient, and also a great deal of heat transfer may be occurring if you haven't gotten new windows inside the last decade. Though buying new windows can be comparatively pricey, they can help save you money in the long term. At the minimum, you need to make certain that there aren't any gaps or openings on your existing windows.
Though every house is different, residential insulating material should normally be replaced at least one time every couple of decades. Those who have a older home should think about updating the insulation as well. Blow-in insulating material is very easy to install, and this simple project is going to have large effect on your home's efficiency.
Carrying out these jobs might look like they'll require a good deal of time and energy, but they might end up saving you a large amount of money over time. Some simple alterations could possibly preserve or increase the value of your home, and that usually means they're likely to be outstanding long-term investments!