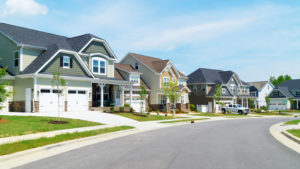 You love good things, the finer things in life, fine information and all of the conveniences that a home provides. You purchased your house and updated to a top of this line everything on your Kitchen, on your Baths, your home's floor, your fittings, your window coverings, your landscaping and so much more. It is your house and your need the very best.
When you look around the area, your neighbor's home appears  paltry compared to yours. You enjoy being the cream of this crop, the King of the Castle, so to speak.
Now you are thinking you wish to sell your property. You have been looking at current home sales. You have noticed that the local house sales are coming in considerably lower than that which you believe your house is worth. You are confident that your house will sell for much more that what other homes are selling for as well as when compared to larger houses with more bedrooms. Why could these shut sale costs be far off, you wonder? Regrettably, you probably over enhanced your house for the area. As mentioned previously, you decided the very best of all, because you worked hard and you'll be able to afford it, but doing this is not a fantastic thing, if you are worried about resale value. Over improving a house that is located inside a neighborhood in which your house is the Castle in the area, will probably disappoint you if the time comes to put up your home for sale, since it's going to be exceedingly tough to recover your upgrade prices when none of those other houses had the high end updates, compared to your house. This may lead to losses, since most buyers won't wish to pay over market worth simply to receive your house's upgrades. They might take their cash and purchase at a place where similar attributes are more common. Then, when it is time for them to market their house, they will not be confronted with the possibility of declines because of being over improved to your area.
Give Preferred Properties of Texas a call. We will provide you with additional Real Estate tips.