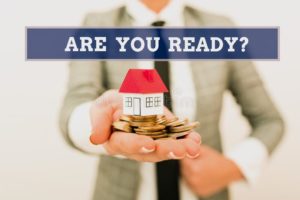 Are you thinking of selling your house? Do not wait too long to sell your home. It is common for people to not plan to live in their first, second, or even third home for ever. However it can be difficult to know when it is time to sell.
It can feel almost like you're breaking up with your long-term boyfriend or girlfriend. You knew deep down that you would not be with this person for ever, but it can be difficult to let go.
Sometimes, life happens. If you are moving to another state or know that your twins will not fit in your tiny bungalow, there is no reason to feel self-doubtful or anxious. It can be difficult to tell when your home is out of reach if you don't have a pressing reason.
You have outgrown your home: You may need more space because your family is growing with a new spouse, children, grandchildren, or the elderly. Either you can't add on or the house won't increase in value.
Your lifestyle has changed: Perhaps you are a freelancer or have an extended family of indoor cats.
You are looking for a new community: Perhaps you notice an increase in crime or you are frustrated by your HOA. No matter the reason, it's a great time for you to move if your house is in poor condition.
The nest is empty: Perhaps your children have moved out and you have several bedrooms and playrooms that are collecting dust. Or maybe you travel more and don't want to deal with the hassle of maintaining a large home.
Remodeling your home won't bring you a return on investment: It is usually worth the effort to renovate a portion of your home. However, sometimes it doesn't make financial sense. You may find the perfect home if you are looking for an updated kitchen.
You desire a shorter commute: The 40-minute commute to work may not have seemed like a major issue in the first few years. But now it is. You might also notice that your children are growing older. This can cause problems if you don't live in the right place.
You can afford to buy: While you will make money when your house is sold, you must have the money to do so. Make sure you have enough money to sell your home. To get a fair price for your home, most sellers will need to make minor repairs such as landscaping or flooring changes.
READY TO SELL? We are here for you and your family! Contact Preferred Properties of Texas today!