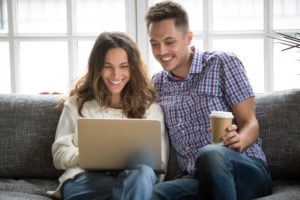 Supply chain disruptions are affecting almost every industry. This is also true for the U.S. housing market where buyers demand is far greater than housing supply.
The current buyer demand is strong. The National Association of Realtors just released their latest Current Home Sales Report, which shows that sales increased in January. The seasonally adjusted annual rate for existing home sales was 6.5 million. This is 6.7% more than the previous month. Sales were up in all regions. But there is one problem.
The market is experiencing a shortage of homes to sell due to high buyer demand. According to the report, inventory of homes for sale is down to 1.6 months.
The number of new listings on the market has decreased in the past four years, and carry-over inventory is down in recent years. Because listings are sold quickly, they don't last long enough to carry over from month-to-month. This means that homes don't stay on the market as long as they did before the pandemic.
If you are thinking about selling your home, don't delay. When there is high demand and limited supply, a seller will always get the best deal. This is exactly what the current real estate market looks like.
Inventory (and thus your competition) will rise as more homeowners wait to list their homes in spring and early summer.
These newly constructed homes will be a competition to your house as they are complete. This is a huge opportunity for you right now. Do not wait for the increase in competition in the area. Today is the best day to list your house. Give Preferred Property of Texas a call and let's get your house on the market at this optimal time to sell.
Original article: https://www.keepingcurrentmatters.com/2022/02/24/the-1-reason-to-sell-your-house-today/