Homes for sale in Huckabay, Texas

Looking to work with the best real estate agents in Huckabay buy a Home or purchase some Land or Ranch in Huckabay, Texas?
Huckabay is located at the intersection of State Highway 108 and Farm Road 219, ten miles northwest of Stephenville, Texas. The small town of Flat Woods was founded in 1875 and was later named Huckabay after John Huckabay a postmaster who brought the settlers' mail from Stephenville. By 1890 the town had stores, shops and a bank. In 1891 Mr. Huckabay and W.C. Rigsby opened a cotton gin . C.H. Hale an exceptionally good teacher founded the Huckabay Academy in 1902, a high school that later offered college courses. Over time, the school closed and the community disintegrated to only having two churches and a few antique houses. A historical marker was placed in 1975 on FM 2169 to preserve the memory of the community. A tabernacle that was built over 90 years ago and used for various community activities still stands today and is still used for community affairs.  Recently Huckabay has seen a rememergence as people have discovered the beauty of the land in the area and the local K-12 school is undergoing expansion and renovations to provide more education opportunities to the students.  All of this and more makes Huckabay, Texas a great place to buy your next home, ranch, or land from the best Realtors in Huckabay.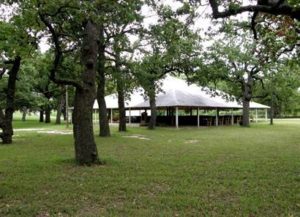 Preferred Properties of Texas can help with all your Real Estate needs.
Courtesy of TSHA and Author Vallie Eoff