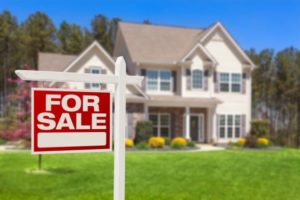 So you have decided to place your house on the market. Congratulations! As you begin checking things off your to-do listing, it's also very important to cover mind of exactly what not to perform.
Do not over-improve.
As you prepared your house for sale, then you might realize you'll find a fantastic return on your investment should you create a few changes. Updating the appliances replacing that cracked cupboard in the toilet are all fantastic ideas. However, it is important to not over-improve, or create improvements which are hyper-specific to your own tastes. Imagine if your customers are family oriented and need a cellar area for their children to play ? This rock-and-roll room may seem to them like a massive job to un-do. Make any necessary fixes to your area, but do not go beyond and above –you will eliminate money doing this.
Do not over-decorate.
Over-decorating is equally as awful as over-improving. You will love the look of lavender and lace, but your prospective buyer can enter your house and cringe. When prepping for sale, neutralize your decorating strategy so that it's more universally palatable.
Do not hang around.
Your agent calls to allow you to know they'll be bringing buyers through this afternoon. Great! You rally your entire household, Fluffy the dog contained, to be waiting in the doorway with fresh baked biscuits and large smiles. Right? Wrong. Buyers want to envision themselves on your area, not to be faced by you on your area. It is embarrassing for them to really go about judging your house while you stand at the corner grinning like a maniac. (On the flip side, if you are purchasing a house rather than selling, subsequently making it private is the thing to do, especially if composing your offer letter.
Do not take things personally
Property is a business, however purchasing and selling houses is quite, very psychological. If a client lowballs you or says they'll have to replace your precious 1970s vintage shag rug with something"more contemporary," try to not raise your hackles.