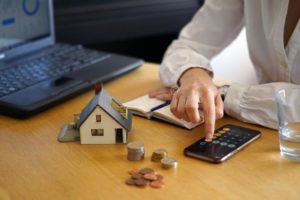 Should I Sell My House?
If you are located in a seller's market, have enough saved up for moving expenses and you have equity in your current home then your likely ready to sell.
When Is A Good Time To Sell My Home?
Now is a good time to sell! Mortgage rates are low, it's a sellers market and inventory is low with a high demand of buyers.
Do You Have Equity In Your House?
Equity is the difference between the market value of your home and your mortgage balance. Equity allows you to successfully pay off your existing mortgage and apply what's left over toward a new down payment and moving expenses. If you have enough equity, you may be in a good place to sell.
Do You Have Debt Outside Of Your Mortgage?
If selling your home means buying a new home, and buying a new home means a new mortgage, you'll want to take a look at your other outside debt — things like car payments, credit card minimum payments, child support, or student loan debt. Lenders will take a look at your whole financial situation using what's called a debt-to-income ratio to determine if you'll be approved for a new loan. If your debt-to-income ratio is less than 43 percent (an industry average that varies by lender and loan type, so be sure to check with your lender), you may be prepared to sell.
Do You Have A Down Payment Saved For A New House?
The standard down payment is 20 percent, but there are loan options available that require as little as 3 percent down. If you have savings accessible to apply toward a new down payment, you're in a great position to start shopping for a new home before selling your current home. If not, you'll have to sell your first home before being able to put money down on a new home.
Do You Have The Extra For Home Improvements?
If you have cash available to complete any necessary home improvements before listing, you're likely ready to get serious about selling your home. If you decide to pursue without improvements you won't need to worry, you can list your home as-is.
Can You Accept Negative Feedback From Buyer About Your Home?
Sellers usually end up hearing feedback about what potential buyers think of their home, and it's not always positive. If you can keep yourself from taking critical feedback on the condition and style of your home personally, you're emotionally ready to make a sale happen.
Have You Outgrown Your Home Or Are You Ready To Downsize?
Whether you're in need of more space or have more space than you care to maintain anymore, major life circumstances are good indicators of an appropriate time to sell.
Are Homes In Your Neighborhood Selling Fast?
In a seller's market, inventory is low and homes sell quickly, often with multiple offers. In a buyer's market, listings can sit for a while before the right buyer comes along. If the market is hot, you may find it's the perfect time to take the leap and sell your home.
Bottom line: Now is a great time to sell! With low inventory and low mortgage rates, your house may be worth more than what you think.
Contact our office to find out just how much your home is worth in today's market.