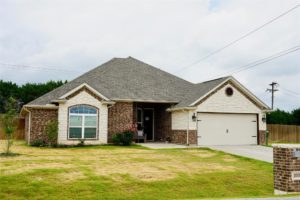 Recent real estate activity has been explosive and will continue to be well into the summer. Many new homes sell quickly, often within days of listing. Sometimes they even sell for more than the asking prices. While sellers are clearly in control of the market right now, that doesn't mean they can speed. These are just a few of the reasons pricing is still important in a seller's marketplace.
It's easy for dollar signs to appear as the inflating home sales prices continue. Why not list if the market suggests you can get more than your house's worth.
It alienates potential buyers. Buyers are already at disadvantage in today's market. By offering your home for a high price over market value, you could be attracting buyers who have less spending power
An honest price allows for bidding wars – yet another reason pricing is still important in a seller's market. Multiple buyers will compete for your home, which is a valuable commodity in a low inventory landscape.
There will be a constant stream of offers trying to outdo each other in competition. This is unless the bids are forced to begin at an artificially high price with a high asking price. Although more options can make it more difficult to choose the right one, choosing the right agent will make it much easier. It is often in your best interests to start a bidding war.
It's possible that your home will sell quickly even if there isn't enough inventory. It is still a risky move. Your agent's market knowledge and expertise will help you ensure that your home is priced fairly, taking into account many factors such as location and condition.
An increase in price can keep gun-shy buyers away and put your home on the market longer. You don't want your home to sit still, especially in a market where homes are being sold quickly.
Want to know more about why pricing still matters in a seller's market? Contact one of our real estate agents!