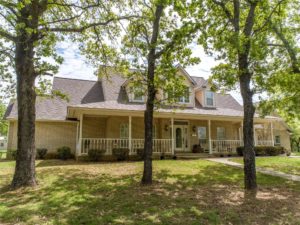 A person selling or buying a house may not be aware of all the work involved in these types of real estate transactions.
These steps can be broken down into the following categories:
Activities that are not yet on the list.

Listing appointment presentation

Posting a listing agreement

Managing the entry for multiple listing service (MLS).

Marketing the listing

Handling and evaluating offers and contracts.

Tracking the loan process, home inspections, appraisals, closings, and follow-up.
Although not all steps are involved in every transaction the services list gives a clear picture about the complexity of the business. This is despite the fact that there are many digital technologies available for 2021.
An experienced licensed agent can help sellers and buyers save a lot of time. Due diligence is an extensive and thorough process. The experience and connections of a Realtor in the area as well as their referrals are invaluable. This process usually requires the involvement of appraisers. Surveyors. Inspectors. And attorneys.
It is hard to overstate the financial benefits of working with a real estate agent. Our experience shows that homes that are marketed by a Realtor sell for a higher average price than those owned by the owners. A buyer who uses an agent to sell their property can often negotiate a lower price or better terms due to the agent's experience.
In a fast-moving market for real estate, buyers need to act quickly in order to secure their properties. Agents often know about properties on the market and can notify their buyers immediately to get the contract written. Agents should review the contract with potential buyers before they find a property. This will allow them to move quickly and is a good idea since you don't often have much time.
There are two types, licensed agents and registered Realtors. The state licenses agents to practice. Realtors can also be licensed to practice by the state. Realtors must adhere to a higher standard of ethics.
Buyers and sellers should feel at ease knowing that strict standards of conduct have been adhered to and that all parties are treated equally. These standards of professionalism are constantly updated and improved to meet the changing needs of the real-estate industry.
HM Properties understands the importance of staying informed and up-to-date about what's happening in our community and around the globe. We are taking steps to encourage and engage in activities to raise awareness for agents and staff about diversity and inclusion.
There are two types: a full-service broker who works with HM Properties clients or a limited-service broker. Although limited-service brokers may offer lower commissions than full-service brokers as the name suggests, they don't provide all the same benefits. They could, for example, limit their services to listing a property on the MLS. However, they would not conduct a market analysis, promote the property, or negotiate on behalf of the seller. This scenario would place the seller in a disadvantage as they would need to communicate directly with the buyer's agent.
Finding the right agent is difficult due to the large number of Realtors available in the area. It is always a good idea to ask a friend, family member, or colleague for recommendations.
Online research can help you find out the number of homes that an agent has sold, what their focus is, and how much experience they have. It's a smart idea to interview multiple agents to compare their credentials and find the right fit.
It is your choice whether you work with a real estate agent or a realtor. It is important to search for an expert but it also helps to connect with one. A lot of information about you and your finances is shared with an agent during a real estate transaction. It is important to trust your agent with this sensitive information.
Agents should have a deep understanding of the area. It is a huge difference to be able to sell a lakefront property than one in Uptown. You're likely to be completely uninformed if your agent isn't familiar with the area. This is especially true if you are moving from another part of town.
A seller should look for an agent with prior marketing and listing experience. Although there are agents that can represent buyers and sellers, the success of the seller will depend on the location and the price, it is important to find an agent who has previous listing experience in the area.
It is also important to determine whether agents work in the industry full-time or part-time. It is a full-time job and requires constant attention. Agents who make it a career and run their business full-time are the most skilled.
A real estate agent is a valuable resource for both sellers and buyers. They can make selling and buying the biggest home or condo easier. Realtors can work with other agents to help them in their purchase transactions.
If your in the process of selling or buying, contact our office and speak with an agent. We are here to help make things go smooth.