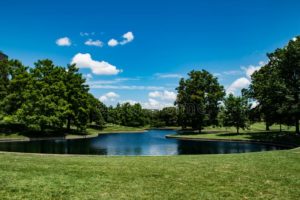 People love to live near water bodies where they can swim or recreate. Some people prefer the ocean or a lake to be their favorite body of water. People are building ponds to access the water on their property, so that they don't have to leave their land. This trend is a good investment. However, landowners will need to find out how much a pond can add to their property before they dig up their land.
A pond can add value to your property by creating beautiful scenery and recreational opportunities. A pond could be a good idea if your property has large acreage that is not yet developed and located where a pond can easily be dug. Most ponds built in recent years have a size of one-half to two acres.
You may want to stop developing your land if your property is small or not well developed. Foundation problems could result from digging a pond near your home or other structures.
Although a small pond can be a great addition to a property's value, it will still need to be maintained. Common maintenance costs for owning a small pond include:
Vegetation removal

Monitoring water quality

Health studies on flora and fauna and their treatment
Although all ponds require some maintenance once they have been established, there are ways to avoid significant maintenance costs.
A pond built on your property can be very disruptive. You should consult a professional to determine if it is a good idea. The professional will take a look at the soil and land to provide further information about the development process. After the professional has appraised your land and given you permission to proceed with the pond development process, it is important to meet with the professional to discuss the details and spend time designing and building the pond that you desire.
Experienced professionals will anticipate potential problems when designing a pond. You can also have your design modified to ensure that the pond fits your property.
You will need to ensure that your property is able to support a pond before you consider installing one. A pond will likely increase the property's overall value if it can be supported. The addition of a pool will increase your property's overall value. It will also provide you with additional recreational opportunities, which can help you attract more buyers when you sell. A pond will need to be maintained. These maintenance costs can be reduced significantly by planning and designing well.
Original article at  https://land.us/2021/07/does-a-pond-add-value-to-a-home/