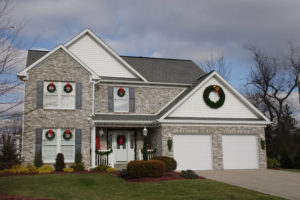 It's holiday season which means many people travel and vacation. Traveling can make your home more vulnerable to burglaries. These are some tips to help protect your home when you're away.
Securely lock everything
While you know to lock your doors, it is also important to secure windows, sheds, garages, and other structures. This simple step will help protect your home from burglary.
Ask your neighbors
A trusted neighbor can also pick up mail and packages for you while you are away. They can also check the inside and out the trash bins. You will feel like your family is at home, or at least someone is watching.
Take out the spare key
It is convenient to keep a spare key or garage opener outside. Fake rocks and other hiding places will not fool criminals. Install a garage door opener or exterior lock with a keypad entry.
Do not post
You may want to capture your vacation on social media but it is better to wait until you return to home before posting. Posting photos of your vacation alerts potential thieves that your home is vacant and makes it a prime target for a robbery.
Install smart home devices
You can control everything remotely, from HVAC systems to lights and music. You can control everything remotely, whether it's according to a schedule or through your phone. It will look and sound just like you are at home. It doesn't take a lot of money to achieve similar results.
Original Post : https://www.texasrealestate.com/members/posts/how-to-protect-your-home-while-youre-away/