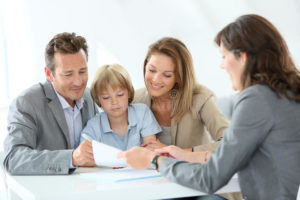 Trustworthy people can give you sound advice when you make a big decision like a real estate deal. Even though your family and friends may not know all the answers, they might give you incorrect or outdated information. A trusted professional who is familiar with real estate matters every day. REALTORS(r), can help you dispel any myths that might limit your search, or unduly affect one of the most important financial choices you will ever make. These myths are important to be aware of.
Myth: A 20% down payment is required.
Reality: Although many buyers put down 20% or more in down payments, Texas homebuyers made a median 14% down payment in 2020, according the Profile of Texas Homebuyers and Sellers. The median down payment for first-time homebuyers was 6%. You may be eligible for many loans and programs to help you purchase a home, even if your down payment is less than 20%.
Myth: Credit is not enough.
Realism: Even with low credit scores, you may still be eligible for a loan. You can also improve your credit score in order to increase your chances of getting a loan.
Myth: Do not buy the most expensive or largest house in your neighborhood.
Reality: This myth implies that you might have trouble finding buyers when it comes to selling your home or that your property's value will not rise in comparison to other properties in the area. This is an exaggeration. There are many factors that influence the value of a home. The house you choose should be a good fit for your lifestyle and needs.
Myth: It is necessary to time the market
Reality: Don't wait for the price to drop before you buy a house. What happens if it doesn't? It is a bad idea if you try to time your house purchase to avoid a sellers market or to join a buyers market. These market conditions might not be applicable to the neighborhood or house you are considering. It is best to buy only when it makes financial sense.
Do not rely on inaccurate information regarding your home. Our Agents at Preferred Properties of Texas can help you dispel any myths and make your real estate transaction smooth.
Original Post: https://www.texasrealestate.com/members/posts/buyers-dont-let-real-estate-myths-limit-your-search/