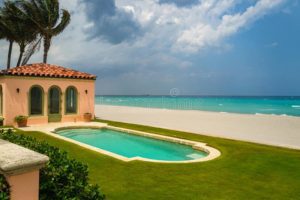 Most people have vacation in their heads as the summer season begins. It is important to research all aspects of a potential purchase before you make an emotional decision.
It's tempting to make big decisions after a vacation. Here are some things you need to remember before purchasing a vacation house.
The pros and cons of buying a vacation home
It is an investment and will increase in value, especially if it is located near popular areas such as the beach or mountains.

This property can make your vacation more enjoyable. It will save you money and let you stay longer than you would in a vacation rental.

 

It will also allow you to invite your loved ones for some R&R.

Rent out the property to make money during your absence or rent it out to vacationers.
The cons of buying a vacation home
It is expensive to rent vacation properties.

 Additional mortgages, property taxes, insurance, and utilities will be required. 

These costs can reduce savings in other areas, such as retirement or college funds.

You must consider security and maintenance when you aren't there.

 

You can still monitor your property remotely using modern technology. But what if you are far from your primary residence?

Are you going to get bored of the view?

 

It's important to not make an emotional purchase when buying a vacation home.

 

Are you sure you will want a change of scenery within a few years?

 

Are you going to stop taking vacations abroad because of this investment?
Important Information to Consider Before You Buy a Vacation Property
While you have the pros and cons listed above, there are still some things that you need to know when purchasing a vacation home.
Think about the things you want in a vacation home. What are you looking for? 

What do you see yourself doing with this property?

 

What is the most frequent you will be able visit this property?

 

These questions should be answered in detail. You can use these answers to help you find the right property.

Understand the financial implications of vacation homes. 

Many buyers don't realize the higher mortgage rates for a second home. The rules for financing a second residence are different from those for a primary residence.

Do your research. Buying sight unseen is becoming more common in today's real estate market. However, with a large investment like this, it's important to know the area. 

Is the property close to shops and restaurants?

 

These are important things to consider whether you will be renting or living in the home.
It's an exciting idea to own a vacation home. But make sure you do your research so that you can find the right fit.
Ready to purchase? Contact Preferred Properties of Texas today!
Original blog: https://www.landhub.com/land-news/buying-a-vacation-home/?inf_contact_key=9a8e94f992f9eb8392bcff3da9fc2f74680f8914173f9191b1c0223e68310bb1