Top Trends in Selling Ranches or Land in Texas
This is the golden opportunity for selling ranches or land in Texas. Before the global COVID-19 pandemic, there was already an increased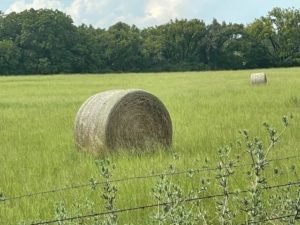 demand for land in the Lone Star State. The pandemic did not dampen this trend; instead, it boosted the search and sale of real estate.
Profile of New Buyers
Two major driving forces of buyers are heading for lands and ranches are: first, the necessity for a change of lifestyle, and second, as an investment due to the uncertainty of other portfolios. The year 2020 proved to be just a sneak peek into the future of real estate in Texas. The spread of the COVID-19 in urban and densely populated cities was a game-changer in terms of lifestyle and investment.
People are now looking at properties in less populated areas, no matter what amenities are available. Investors, in real estate and other portfolios, are pivoting towards open lands than high-rise apartments, stocks, or bonds. In other words, you are looking at a new breed of buyers – first-time homebuyers, millennials, and city folks.
Property buyers are looking for their piece of paradise, whether this means organic farming, ranches to keep wild game animals for hunting, and other leisure and alternative income-earning pursuits. These buyers, for the most part, are very much aware of the environmental impacts of these endeavors.  Thus, the preservation of the land is a priority. In other words, they do not want to mess up the beauty of the wide-open space Texas has to offer.
Trending as One of the Best States to Live in
Pre-pandemic, Texas had already been hailed as one of the best states to live in. It has a balance of good schools, job opportunities, and leisure activities that many are looking for in communities. The urban areas and surrounding suburbs have all the right amenities and elements, while in keeping with a lower cost of living compared to other states such as California and New York.
Now, because of this, those who own properties near urban centers or within the vicinities pre-pandemic and the natives, of course, can sell at the most optimal rates to buyers. They can buy outskirt lands, ranches, or in more rural areas. Other land buyers are out of state, even from foreign countries, who want a piece of the American lifestyle at its best. They may be investors who want a secondary or tertiary residence.  Investment to nest their eggs while other portfolios are still uncertain.
Land has always been the most stable investment that can turn into easy cash or passive income in the future. Land properties still offer more possibilities and opportunities than other investments. More people are realizing this as the wave of the pandemic has hit the country. Texas, with its hills, meadows, and prairies, is ideal while still enjoying the benefits of better healthcare and lifestyle options.
Social Unrest in Big Cities Resulted to in the Big Move
Uncertainty was not only felt in the financial districts in big cities but also in the streets. 2020 has been a year of unpredictability, where unrest and violence ruled some city streets. Families saw how more dangerous and potentially life-threatening urban living could be. This became the deal-breaking decision for some to move to the country, which would be more peaceful and more conducive to health and wellbeing.
Now The Numbers
Ranch lots were the first to go in the second half of 2020, as buyers bought at about 552,707 acres in rural areas of Texas. That is equal to $1.69 billion. The total value of sales in 2020 is 28.9% higher than the same time in 2019. These are sales and increases in prices across seven regions that include Austin/Waco/Hill Country. Sale and price averages have doubled for the past six years.
Now is the right time if you have land that you want to sell, while everything is still sunny and looking bright and clear like the big Texas sky.