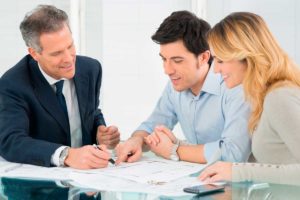 Selling a home is very different from buying a home. Buying a home generally involves emotions and feelings, but selling a home typically centers on what listing agents like to call maximizing profit potential. Here are a some tips for first-time homesellers.
Price Your Home Accurately
Your agent will analyze comparable sales and prepare an estimate of value—often called a CMA—for comparative market analysis.
Home Staging Boosts Selling Power and Appeal
Ask your agent to advise you on preparing your home for sale. Most homes show better with about half of the furniture removed. If a buyer walks in the door and wonders if anybody lives in the house, you've done your job correctly. Consider home staging to boost your selling power and appeal.
The Best Day to List Your Home
Choose the best day to list your home. This time period will vary depending on your local community, the weather, time of year, and a host of other factors, including the state of your present real estate market. You basically get one chance to present your home in its best light the first day on the market.
Ask About Your Agent's Standard Real Estate Commission
If the agent's standard real estate commission seems reasonable, consider the big picture and benefits to you to hire this individual.
Be Flexible With Home Showings
Be flexible with showings. The best way to sell your home is to let a buyer inside with their buyer's agent to tour in peace and quiet. Leave the house when buyer's agents show up.
Host an Open House
Allow an open house if your home is conducive to an open house or ask your agent if they advertise the open house online. Many a home buyer has had no desire to buy a home until they spot an open house and subsequently fall in love.
Insist on Professional Photography
The most popular photos are rich in color and depth, and they entice. Ask to approve the virtual tour or photo tour before it publishes.
Review Your Listing Online
Look at your home listing on various websites to make sure the information conveyed is accurate. Agents do their best to ensure accuracy, but since it is your home, you know the details better than anyone.
Respond Promptly to a Purchase Offer
Try to respond promptly to a purchase offer. Many purchase offers contain a date by which the offer expires. Notwithstanding, it can drive buyers crazy if they are forced to wait for a seller to decide whether to accept their offer or to issue a counteroffer.
Line Up Movers Early
Line up your movers early. You can start packing before your home hits the market, which will give you a head start on the process.
If you've been thinking about selling contact our office to schedule an appointment with one of our agents. We are here for all your real estate needs!