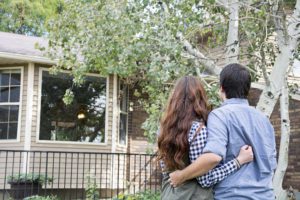 Being a homeowner involves more than just having keys and your name on a deed. It's possible to feel a surge of emotions when you get your keys and realize that you have a place in the world.
While you may be proud of your car or your clothes, nothing can compare to being a homeowner. It is a great accomplishment to buy your first home. Every day you can look back on that achievement.
After you move into your new home, have unpacked and taken a deep breath, you will experience that moment when you feel like "This is my home." This moment can be repeated often. It will happen when you look at your countertops, realizing that you have the ability to change them as you wish. You don't need to ask permission to have a dog. You can also paint your walls any color you like.
You may soon be able to tile your backsplash and snake a toilet. These tasks can be outsourced, as well as all other jobs you might need over time, but it is often more rewarding and cost-effective to do the work yourself.
You'll need to learn how to maintain your lawn if you have a tight budget after purchasing your first home.
When you put money and sweat equity into your home, you're impacting its value. It's an investment not only in your home but also in you and your future.
If you've been considering buying a home contact Preferred Properties of Texas, our agents would to help! 
For listings in Stephenville, Tx text HOMES to 877-965-7775
Original Blog:  https://realtytimes.com/archives/item/1035879-6-things-that-happen-when-you-become-a-homeowner?rtmpage=