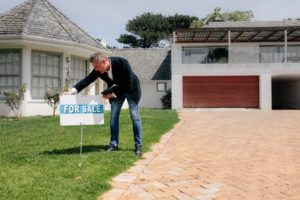 Selling a house is not as easy as it used to be last year, or six months ago. Many sellers feel they are facing a Sisyphean task, given the news that we seem to be sliding into an unofficial depression and a serious slowdown in the home market. A Federal Reserve interest rate increase of 0.75% will likely push up mortgage rates, which have already reached a 20 year high. This will further stress a stressed market.
If you are in a position where you can sell, there is no reason to lose heart.
It might not be possible to receive multiple offers for your home if it is priced higher than the asking price. With a little planning and strategic thinking, it's possible to schedule the moving trucks in no matter how fast you are.
We hear from real estate professionals who have seen worse markets than we think.
Many potential homebuyers may struggle to balance the realities of rising mortgage rates with their goals. Offering an interest rate buydown can help reduce their monthly mortgage payments. This is a great way to make them feel at ease.
A buyer and his lender will usually negotiate an interest rate buydown. Sellers may offer to purchase down a buyer's mortgage. A seller-paid buydown is where the seller pays a specified amount to the mortgage lender of the buyer to lower his interest rate.
A rate buydown is a special amount of money that is credited to the buyer at closing. This money can be used to pay points on the buyer's mortgage. Buyers have the option to refinance if rates drop again so they can use this to pay their closing costs.
A buydown can be arranged by offering to pay a percentage point. You can also offer to reduce their interest rate by one or two points at closing. This will directly address a problem that many buyers face and likely have less impact on you than you realize. A drop in price of $30,000 to $50,000 is still a small amount. In today's market, buying down points works well.
If your home wasn't built recently, it's likely that there are big-ticket items such as your boiler, your roof, or your HVAC system that need to be replaced.
If your roof is more than 15 years old, you will need to replace it soon. It is a great bonus to offer to do this before the sale or to escrow funds to pay the costs.
While some sellers may have to reduce their prices, you can make it more likely that you land a buyer. You'll be able to quickly adjust your listing and get multiple offers and lots of showings. You can also trigger interest by scheduling micro price drops. Schedule price drops to be made available at times that you are available for showings, and go down by 1% every month.
You might be willing to give up any assets you don't usually include in a home sale if you are selling your home or downsizing. You might consider offering one of these to buyers as a tempting tidbit. It is difficult to sell right now with the competition so capturing buyers' interest is key. Sometimes it is as simple as offering and highlighting high end appliances, unusual items, or cars, as well as solar panels, large-screen TVs, and even gardening tools.
The U.S. Department of Veteran Affairs backs VA loans and they don't require down payment or mortgage insurance. This makes them very popular among those who are eligible. One benefit that many are unaware of is the possibility that VA loans may be assumed or taken on by buyers. You should market any VA loan that you may have. They can often cover up to 40% of the sale price and are typically at a very low interest rate.
The current housing market is extremely uncertain. Adding a layer of predictability to the equation can prove to be a great boon.
Sellers might offer to buy a home warranty to protect their home while it is on the market. The warranty can be transferred to the buyer after the property is sold.
Most home warranty contracts last for 12 months and can cost between $250 to $1500 per year depending on the warranty provider.
Your buyer will feel confident knowing that a home warranty is included with their home purchase. They feel more confident making big decisions about their home.
Original Blog:  https://www.realtor.com/advice/sell/how-to-sell-your-home-during-real-estate-slowdown/