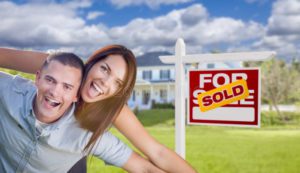 It is common to hear the term "starter home" quite often. But, as a buyer, you might wonder what that actually means.
You need to understand the basics of buying a home, as well as whether you should invest in your forever home.
You can choose to buy a starter home as a single-family or multi-family home, or even a condo. The average buyer will be able to afford a starter home, but they are likely to outgrow it. The cost of a starter home will be lower relative to the local market.
These homes can be small or large, and may also be older. These homes can also be brand new, but they are still designed to satisfy the needs of entry-level buyers.
While there aren't all the features that you might want, you can see how a starter home would suit your needs in the short-term.
It is possible that you will stay in your starter house for life. On the other hand you might decide to move on to a better home or a more expensive one.
A forever home can be larger than a regular home, but it may also have more outside space or be updated. Some of the most desirable features in a forever home are those that make it attractive and competitive. For example, it might have a large, private yard or be located in a great school area.
However, the definition of a forever home can be subjective. Some people may find that the home is where they can imagine raising a family. Others might prefer a fixer-upper in a great location that is in need of some TLC, but is still a permanent home.
While a forever home does not have to be extravagant, it is more spacious than a starter house.
There are pros and cons to both a starter or forever home if you are at the point of deciding whether it is worth your time.
A starter home is typically less expensive so that you can save more money for your down payment. This will allow you to start building equity faster. You'll spend more time renting than you do investing in equity if you wait until you can afford a forever house. Once you are ready to purchase your forever home, the equity that you have will be able to use it as a financing source.
A starter home has the downside that it will likely be outgrown as you move on to a new phase of your life. A starter home may not be sufficient for your needs if you get married or have children.
You can either rent or sell your starter home if you decide to move. You will need to find a new home, apply for a mortgage and pay the closing costs.
There are many benefits to moving from the starter home to your forever home. You can feel secure knowing that you will be able to live in your home for the long-term without worrying about moving or selling.
It is possible to take your time and adjust slowly.
A forever home is more expensive. This means that you will need to save more money and delay building equity.
It is important to only spend what you can afford when buying a house. It is a good rule of thumb to not spend more than 28% on housing costs. Not only should you not pay 36% for debt, but also other loans and credit card debt.
It can be a wise move to buy a home that will last forever. If you sell your home too quickly after purchasing it, you might have to pay capital gains tax if its value increases. If you file your taxes separately, you can get a $250,000 exclusion and $500,000 if you are married filing jointly to capital gains on real property. If you have owned the property for less than 2 years, this exclusion is removed.
Before you purchase a home, consider the long-term potential value. It is important to find properties that are well-respected and have a high potential for resale, regardless of their price. You have to realize that sometimes what seems forever now may not be forever.
Original Blog: https://realtytimes.com/archives/item/1043899-what-should-you-know-about-buying-a-starter-home?rtmpage=