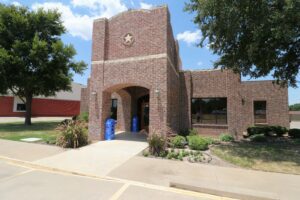 If you're intrigued by the dynamic world of real estate and looking to kick-start your career, look no further than Preferred Properties of Texas. We're excited to welcome fresh talent into our team and help you pave the path to success in the real estate industry.
Why Choose Real Estate?
Real estate is an industry that offers a unique blend of entrepreneurship, interpersonal skills, and financial rewards. It's a field where your hard work directly impacts your success, and your potential for growth is limitless. As a real estate professional, you'll have the chance to assist clients in finding their dream homes, guide them through investment decisions, and play an essential role in shaping communities.
Why Preferred Properties of Texas?
Experience and Reputation: With over 25 years of experience in the real estate market, Preferred Properties of Texas has built a strong reputation for excellence. We have a proven track record of successful transactions and satisfied clients.
Comprehensive Training: As a new graduate, you might be new to the real estate landscape. That's why we offer comprehensive training that covers everything from market insights and legal considerations to negotiation strategies and client relations.
Supportive Environment: Joining Preferred Properties of Texas means becoming part of a supportive and collaborative team. Our experienced agents are ready to share their knowledge and insights to help you succeed.
Cutting-edge Technology: We understand the importance of technology in today's real estate world. At Preferred Properties of Texas, you'll have access to the latest tools and platforms to streamline your work and enhance your client interactions.
Diverse Portfolio: From residential properties to commercial real estate, we deal with a diverse range of property types. This gives you the opportunity to explore different niches within the industry.
Becoming an Agent with Us
Are you ready to take the first step towards a rewarding career in real estate? Becoming an agent with Preferred Properties of Texas is simple:
Reach Out: Contact us through our website or directly at office@preferredpropertiestx.com. Let us know about your interest in joining our team.
Initial Assessment: We'll schedule a conversation to get to know you better. This will help us understand your goals, strengths, and how we can support your growth.
Training and Onboarding: Once you're on board, you'll dive into our training program. You'll gain insights into real estate practices, market trends, legal considerations, and more.
Mentorship: You'll be paired with a full-time experienced broker who will guide you through your initial transactions and provide valuable mentorship.
Launch Your Career: Equipped with knowledge, support, and a strong network, you'll be ready to launch your career as a real estate agent with Preferred Properties of Texas.
Embarking on a career in real estate can be both exciting and rewarding. With Preferred Properties of Texas, you're not just joining a company – you're becoming part of a dedicated team that is committed to your success. If you're looking to make your mark in the real estate industry, we invite you to take the leap and contact us today. Let's work together to turn your aspirations into achievements! https://www.preferredpropertiestx.com/careers/