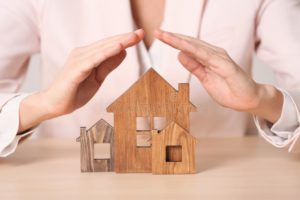 Homeowners may be surprised by unexpected repairs or appliance replacements. A home warranty can help your clients reduce their out-of pocket expenses and help them save money.
Home warranties, also known as residential service agreements, are used to pay for repairs or replacements of home systems and appliances that fail due to normal wear and tear.
Agents and consumers believe home warranties are worthless and won't cover anything. The specific facts of each case will determine the amount of a home warranty payout.
If they file a successful claim, homeowners may be surprised to learn that a $500 policy could cover a few thousand dollars. While some people are hesitant to pay hundreds of dollars for extended warranties on refrigerators, a home warranty would cover all their appliances and systems.
Low-income and first-time homebuyers can benefit the most from home warranties. If an unexpected expense occurs, not having a warranty can be a major financial burden.
Home warranties don't apply only to first-time homebuyers. Existing homeowners can also add a policy. Policies can be purchased by property managers and landlords. Sellers can add policies to their homes while they are listing them as an incentive or to give buyers more security.
Agents should talk to clients about home warranties early, preferably during the first consultation.
Original Blog: https://www.texasrealestate.com/members/posts/quick-tips-about-home-warranties/