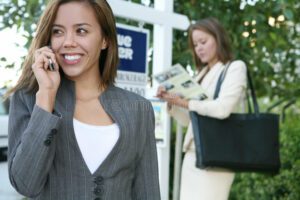 It is a huge financial investment to buy or sell a house. Having the right real estate professional can make all the difference. It can help you to choose the right real estate professional for you, regardless of whether you are looking to sell or buy.
Brokers and real estate agents share many similarities. Both can help you sell or buy property. Pre-licensing training is required and you must pass a written licensing exam. Additional education is required for brokers to become licensed real estate agents . Brokers must also pass a broker license exam.
Agents are licensed salespeople who assist clients in buying or selling homes. Agents are considered independent contractors but must be licensed and work under the supervision of a real estate broker. They are usually compensated via commissions that are shared with the broker.
Real estate agents have to take classes and pass the licensing exam in their state before they can begin working. Agents must practice with or start working alongside someone who has a broker's license when they first obtain their license. There are two types of real-estate agents: listing agents and buyer's agents.
People who are looking to buy a home can use a buyer's agent. It involves helping buyers to find homes in their local area, taking them on tours of the house and helping them to prepare submit offers to buy a home .
Listing agents are also known as sellers agents. They help people sell their homes. The agent will price the property appropriately to the market, list it on the local MLS, a directory of homes for sale, market it to potential buyers, and even stage the house for open houses .
Agents are real estate brokers who manage and own real estate brokerages. These companies work together with a Title Company and other entities to facilitate real estate transactions, and manage real estate agents. Many brokers also have licenses as agents.
Real estate brokers, like real estate agents must pass an exam and take classes to obtain a license. The broker exam is typically more difficult than that for agents, and requires additional coursework. There are several types of real-estate brokers.
Broker associates, licensed brokers, are real estate agents who have been trained and licensed to broker real estate transactions. Brokering their own transactions is often the first step real estate agents take to improve their career.
Designated brokers are usually managers or owners of real estate companies and can hire agents to help clients buy and sell property and resolve client problems. They can also offer training materials that will help their agents improve their skills and make more sales.
Although the responsibilities of brokers-of-record can vary from one state to the next, they typically oversee activities by agents and employees of the firm. This includes ensuring that all employees adhere to real estate law, maintaining accurate records, managing trust accounts and escrow accounts and reviewing paperwork before distributing commissions.
As brokers of record, managing brokers oversee the day to day operations of a realty firm. They are often responsible for training and mentoring agents, as well as overseeing the listing and marketing of homes. The firm must also ensure that all client transactions and interactions are documented.
Realtor is a trademarked name for real estate brokers or agents who are members of NAR, an industry trade association. While all Realtors are brokers or agents, not all brokers or agents are Realtors.
Realtors are required to adhere to the NAR code of ethics as members of the trade group. Brokers and agents who work outside NAR's code of ethics are not considered unethical. However, every broker and agent licensed must follow state standards.
There are many professional services that a realtor, real estate agent, and broker can provide. It all depends on what you want and how much experience you have. A real estate agent, broker associate, or broker will be your best friend if you are buying or selling a house.
However, don't assume that you have experience. While some agents may have many years of experience, others might not be ready to become brokers. Some brokers may only have a few years of experience. To gauge the track record of past clients, testimonials can be useful when deciding on a broker to work with. It all boils down to who you are most comfortable working with.
Original Blog: https://www.bankrate.com/real-estate/real-estate-broker-vs-agent/