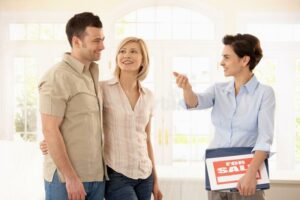 You're likely excited to start the process if you have a property to sell. It's difficult to not feel overwhelmed when you sell your home. There are so many factors to consider. We've done extensive research on everything you need to sell your home, and we have the answers you're looking for:
What is the best way to determine my home's worth?
A Comparative Market Analysis will be done to determine the value of your home and establish a listing price. A Comparative Market Analysis (CMA) uses comparable sales to yours that are similar in age, geography, size, and other features. A CMA is not an appraisal. Only a licensed appraiser can do this.
Is it a good idea for a company to start high?
Although sellers love the idea of starting high to see if they receive higher offers, this strategy is not always practical. If buyers use a price filter that is set to the expected area prices, they may not be able to see your listing. You also run the risk that the appraisal comes in lower than the contract price. This will force you to renegotiate or cancel your contract. If your listing price is higher than the neighborhood value of your home, it will be more likely that your home stays on the market longer while buyers wait for your offer to lower your price. You should set a realistic price for your home that will attract buyers quickly. My goal is to get you the best price possible in the shortest time.
What percentage of the listing price should I expect to receive?
The selling price divided by the listing price is what determines the list-to-sell ratio. This ratio is heavily influenced by the market. Sellers may receive close to 100% in a sellers market (low inventory), or even more if the home sells for more than list price. A buyers' market has a greater inventory, which means that buyers have greater negotiating power. The list-to-sell ratio might be closer to 90%. My goal is to get as close as possible to a 100% market-to-sale ratio.
What is the quickest time I can get my house on the MLS?
I will start entering your information into the MLS system once we have agreed to work together. I will schedule a professional photographer to take photos. Once all information and photos have been uploaded, your listing will be live on MLS.
What should I do in order to be ready to list?
It's a smart idea for you to start organizing your storage space, closets, drawers, and decor, as well as putting away any of your belongings. It may be a good idea to have your exterior pressure washed and your landscaping cleaned up. We are happy to discuss specific items that can help improve the appearance of your home.
What will it take to show the results?
We will reach an agreement with you regarding the terms of showings. We want the home to be accessible to all buyers with minimal disruption to your life. If we do not agree to a showing schedule, I will inform you before any showings. Most often, we use electronic lockboxes that are only accessible to active members of the local Realtors association. If necessary, we can schedule the lockbox. Each time the lockbox has been accessed, I get a notification.
How do you market my property
It is vital to market your listing. Most buyers search the internet for their property via MLS (via their agent), Realtor, Zillow or other search engines. Within a few days of being active, listings in our MLS system will appear on these websites. Additionally, I share listings with agents in my network, on this website and on social media. We can also discuss other opportunities, such as hosting open houses or marketing in your area.
What is the time it takes to find a buyer for your property?
There are many factors that influence how long it takes to find a buyer. The market conditions, price range (pricier homes are more difficult to sell), location (whether the property is in a desirable area or unique location) and condition of the house (is it ready for move-in or in dire need of renovations). Most houses go under contract in 30 days if they are priced correctly and there is no significant damage or other extenuating circumstances. In a seller's marketplace, homes sell quicker while buyers take longer to search for houses if there is more inventory.
Are you able to qualify the buyer?
Once an offer has been received, I will work closely with the buyer's agent in order to vet the buyer. All offers must be accompanied either by a pre-approval letter from a mortgage lender, or if you are paying cash, proof of the funds necessary to pay for the purchase price. After accepting an offer, the buyer should pay the agreed-upon escrow deposit and schedule inspections according to the contract. If financing is required, their lender will begin the loan approval process. To ensure that the process is completed correctly, I will keep in touch with the buyer's agent.
What are the associated costs?
The seller typically pays the fees for the agent. These are split between the buyer's and seller's agents. The seller pays their portion of HOA dues and property taxes. The buyer will pay their share to the seller if the entire annual amount has been paid. To make the transaction smoother, the seller may pay a portion to the buyer's closing expenses.
Is your commission negotiable?
The commission cannot be negotiable. Remember that the commission will be split equally between both sides. Both agents must adhere to the brokerage structure. Buyer agents may be less inclined to advocate for your property if we reduce the commission upfront. To earn the commission, I will do everything possible to represent you truthfully and with integrity. This is my job, and I will do whatever it takes to earn my salary and close transactions for clients.
Do you want to represent the buyer as well?
If I do find the buyer for your house, you can be sure that I have the necessary training and experience to handle both sides of the transaction fair. As a professional, you can trust me to keep the confidential information and be loyal when dealing with each party. Communication is easier when I represent both sides. Although it is difficult to work on both sides of a transaction, it wouldn't be a problem.
Can I cancel my order if I find my buyer?
Listing agreement is a contract between me and you, and/or my brokerage. You are encouraged to read it. It also contains the cancellation terms. After we have signed the listing agreement should any potential buyer who approaches me directly be directed to me.
How often will we communicate with each other?
A successful sale is made easier by communication. You will be kept informed of all developments at every stage. If you have any questions or concerns, please don't hesitate to contact me. We will go over the listing information and discuss our preferred communication methods and schedules so that we are aware of each other's availability.
Are you thinking of selling? Our agents at Preferred Properties of Texas are here to help!