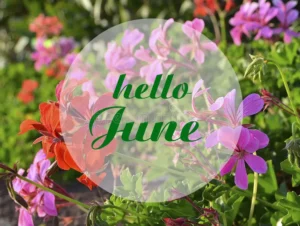 The home is more than just a roof or four walls. It's a place of comfort, security and value. Owning a home is a great investment for both individuals and their communities. However, both renters as well as homeowners are faced with challenges in securing affordable and stable housing.
According to the National Association of Realtors(r) the net value of an average homeowner is almost 40 times that of a non owner. Homeownership can also be a great way to build wealth for future generations and personal financial security. People who own their home are more likely to invest in the community.
What is National Homeownership Month ?
National Homeownership Month provides an opportunity to discuss the challenges that aspiring homeowners face, to raise awareness about illegal housing discrimination and to recognize the importance of fair Housing for everyone.
Beginning in the 1990s, President Bill Clinton declared a National Homeownership Week from June 7 through June 13. The week commemorated a nationwide push to make homeownership more accessible for all by creating market conditions that lowered mortgage rates, created more jobs and increased family incomes.
In 2002, President George W. Bush expanded the week to the entire month of June, to both celebrate the benefits of homeownership and call attention to the ongoing racial disparities among American homeowners.
The White House issued a new Proclamation last year to celebrate National Homeownership Month and reaffirm its commitment to housing equity. The proclamation reads: "Whether owning, renting, or aspiring to do either, we renew our commitment to lowering costs and expanding access to safe, affordable homes that all Americans need and deserve," reads the proclamation.
We're here to help you if you have any questions about buying a house or are a new homebuyer.
Original Blog: https://www.bairdwarner.com/2023/06/01/june-is-national-homeownership-month/#:~:text=National%20Homeownership%20Month%20is%20an%20opportunity%20to%20address,Homeownership%20Week%20from%20June%207%20through%20June%2013.