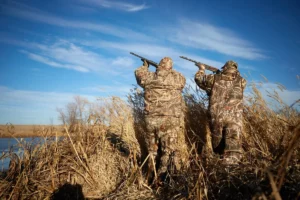 Since the beginning of time, hunting has been a very popular hobby. To hunt, you need to have suitable hunting grounds. Land ownership is important.
When it comes to hunting, land ownership is an essential factor . Many hunting grounds are located on private property, so permission is required from the landowner to hunt there. The landowner has the right to decide whether hunters are allowed access to his property. If you wish to hunt on another person's property, you must first obtain the permission of the landowner.
As a landowner, you can use your property for Hunting. You can control access to your land if you own it. You can decide when and who is allowed to go hunting on your property. You can set up rules and regulations to govern hunting on your land. This can ensure that wildlife is protected and the land is managed properly.
You can also manage wildlife on your land if you own land. It includes planting food plots and managing species populations. You can ensure that wildlife is healthy and sustainable on your land by actively managing it.
You can earn money by owning hunting land. Landowners who lease their land can earn a regular income all year round. It can be particularly beneficial to landowners with large tracts that are suitable hunting.
It's essential to know the responsibilities of owning land before you buy it for hunting. Consider the legal obligations that come with land ownership, as well as whether you have enough time and money to maintain it. You should be aware of the laws in your state regarding hunting on private land if you decide to buy land. You can find out more by contacting the wildlife agency of your state or the department of natural resource. They will provide you with information about licenses, tags, and regulations.
Next, you need to locate a suitable piece of land. This is something we can assist you with. When you find the perfect property, ensure that it meets state hunting regulations and is free of any restrictions or easements.
It's a good way to earn some extra cash, but you should remember that your income depends on a number of factors. A hunter with more experience may be willing to pay more. Different seasons can also influence the amount you charge.
If you lease land to hunt whitetail deer during the fall, the person who wishes to hunt is likely to want to do it at the time of the rut. It is during this time that deer become more active and are less aware of their surroundings. You can start by assessing the property to determine what wildlife is currently present. You can then determine what types of hunters you want to attract and how much money they will pay. You can maximize your hunting land income by knowing what hunters will pay for it and what they expect to receive in return.
Original Blog: https://www.landhub.com/land-news/the-importance-of-land-ownership-for-hunting-grounds/?inf_contact_key=b7fadba4d60c385e8d39f89f3df874c3680f8914173f9191b1c0223e68310bb1